Disclaimer: Travel rules and official government instructions are changing rapidly during the pandemic times and this article might NOT be up to date within a matter of hours. Therefore, you should always double-check the information with local authorities or your embassy in a given destination. Traveling Lifestyle does not take any responsibility for your decision to travel during pandemic.
UAE opened its borders for tourism on July 7 and has recently relaxed some of the entry and exit restrictions (the latter one applies for residents only).
The United Arab Emirates (UAE) is a sovereign state in Asia. Tourism is one of the most significant non-oil sources of revenue especially in Dubai, the UAE's capital city.
Keep reading to learn about the steps you need to follow to be granted entry and exit to and from the country.
RELATED:
– Greece Reopening – Current Travel Restrictions
– Seychelles Reopening to Tourism
– Maldives Reopening for Tourists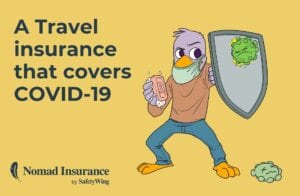 Is Dubai open for tourism?
Yes, UAE and Dubai are officially open for tourism since July 7th with few travel restrictions and entry requirements.
Dubai Reopening to Tourists – NEWEST UPDATE
November
As of today, all tourist visas are being issued in all Emirates.
Travelers are now allowed to travel to Abu Dhabi by road. Those are requested to present a negative COVID-19 PCR test or negative laser blood test taken within 48 hours before crossing the border. 
The country has updated its exit restrictions for residents (see full information below).
What is the current COVID situation in UAE?
As of NOV 20, UAE has 155K COVID cases and 544 confirmed deaths caused by the virus. The warning level by CDC still remains at 3 and only essential travel is recommended. (CDC.gov)
Oman reopened border with UAE
Oman has reopened its land border with the United Arab Emirates in October and all travelers are allowed to cross borders now. Also, from NOV 16, UAE started allowing citizens of Oman to cross the border to UAE. (Source: www.arabnews.com)
Can American tourists travel to Dubai?
Yes, American tourists and visitors are allowed to enter Dubai and other emirates of UAE. (source)
What is required for entry in Dubai?
All visitors must meet the entry visa requirements and have a valid health insurance cover.
Tourists must download the COVID-19 DXB app and fill in their details.
Travelers must also fill a health declaration form to confirm the absence of COVID- 19 symptoms.
If you are an international tourist,

you must submit a negative result of a COVID-19 test taken 48 hours before arriving

.

Please notices that it used to be 96 hours but now the time has been reduced.
The airline will have the right to refuse you from boarding if you display any coronavirus symptoms. You will also be required to show proof of not having been infected with the virus. Failure to do so, you will undergo a PCR test at the relevant airport.
On arrival, you will be subjected to thermal screening. In the event you test positive, it will be mandatory to register on the COVID-19 DXB app. You will also self-isolate at an approved institution facility for 14 days at your own cost.
Can I travel OUTSIDE of The United Arab Emirates (UAE)?
Residents are now allowed to travel outside of the UAE for general purposes. But these are the requirements you need to follow to be granted exit.
Take a negative COVID-19 test result within 96 hours before traveling.
Get international health insurance that covers COVID-19.
Submit a negative COVID-19 test result before traveling back to the UAE.
Undertake quarantine once you are back home.
What is the current COVID situation in Dubai?
At the moment, Dubai has 92,095 positive COVID cases and 413 deaths. As you can see from the graph below, the cases spiked up and Dubai is experiencing a second wave of the virus.
The COVID-19 situation in UAE
As of November 4, the government of UAE has confirmed 135,141 infection cases of COVID-19 and 497 deaths.
UAE response to COVID-19
The country's COVID-19 preventive measures have elevated it as one of the world's safest countries. The UAE has been ranked number three in testing per million of its population. Since the emergence of coronavirus, UAE responded appropriately by:
Aid and repatriation
The country arranged repatriation flights for all stranded citizens wishing to return to the country. One of UAE's convention centers, ExCel London, was converted into a coronavirus hospital.
Curfew
To cub the virus, the government announced a night curfew to pave the way for general disinfection on March 26. On April 4, the government imposed a 24-hour curfew. The government lifted the curfew on June 24.
Economy
In a bid to stop the deadly virus, the government closed malls and other shopping centers for two weeks. Restaurants were restricted to delivery services only. On March 25, the government suspended passenger flights. Only cargo flights delivering essential goods continued to operate.
Re-opening for tourist in Dubai
Dubai, UAE is officially open for international tourism. All travelers from eligible countries are allowed to visit with strict adherence to the COVID-19 measures stipulated.
The local government expects the tourists to abide by the following rules once they check in Dubai:
Frequently washing of hands
Use of a face mask at all times
Observe physical distance rules
Observe all precautionary measures and self-monitoring for Covid-19 symptoms
Beyond the above, the government will continue developing new measures as and when required. Travelers are obliged to act responsibly. It will ensure their safety and that of others.
Why you should visit Dubai?
The city boasts some of the most luxurious hotels in the world. It also has some of the most fantastic tourism attractions. It is a dream city for every traveler.
On safety matters, Dubai is keen to following all measures and guidelines set to safeguard your health and that of your loved ones. You remain our top priority from the time you arrive at the airport. Whether you intend to go shopping, visit a water park, or have a relaxing day at the beach, your well-being is of priority.
We can talk a lot about why you should visit Dubai but here are some of the reasons:
To experience some of the most thrilling skylines in the world
To enjoy the unique architecture
To ski in the desert
To enjoy a 1,000 Km-stretch of exotic beaches
To experience and learn diverse cultures
To climb the tallest building in the world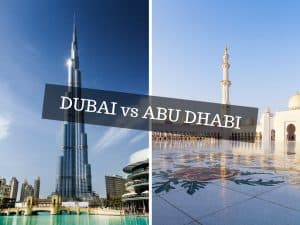 Discounts galore
An even more reason you should visit Dubai is the tons of discounts offered by airlines and hotels. All this is with a view of boosting the tourism sector. It is the opportune time to take advantage of these discounts to plan your vacation in Dubai.
Additionally, some airlines like Emirates have launched campaigns meant to keep travelers safe during their trip. There are comprehensive measures at every step of the travelers' journey. They include distributing hand sanitizer, masks, gloves, and antibacterial wipes to their customers.
To wrap it up, Dubai is safe for your travel. As a traveler, you can now enjoy the diversity of one of the world's most buzzing cities. Whether a first-timer or a regular visitor, Dubai always assures a unique and thrilling experience.