Dubai is open to tourists and visitors from most countries. All arrivals must bring a negative COVID-19 test result and, depending on the country they are coming from, they may need to get re-tested on arrival.
All visitors need to undergo mandatory quarantine but requirements differ depending on Emirate, COVID-19 testing results, and additional guidelines from local governments.
The United Arab Emirates (UAE) is a sovereign state in Asia. Tourism is one of the most significant non-oil sources of revenue especially in Dubai, the UAE's capital city.
Join our Covid Travel Advice FB Group
Disclaimer: Travel restrictions and governmental regulations can change rapidly and the information below might be outdated within a few hours. Therefore, double-check all information with your embassy or on official websites. Traveling Lifestyle does not take any responsibility for your decision to travel.
Read More:
– Greece Reopening – Current Travel Restrictions
– Seychelles Reopening to Tourism
– Maldives Reopening for Tourists
Dubai Reopening for Tourism – Latest Updates
December 10 – Emirate airlines asked travelers to review COVID restrictions as it expects 1.1 million throught Dec. 21
The Dubai-based airline has urged passengers to double-check their COVID-19 requirements as it expects to see no less than 1.1 million visitors over the next week.
For the time being, all passengers traveling to Dubai from any nation (GCC countries included) must present a negative COVID‑19 RT‑PCR test taken no more than 72 hours prior to departure to the city.
Rapid PCR tests and home testing kits are not accepted. Visitors must bring an official printed or digital certificate in English or Arabic to be allowed boarding.
Those who have been in or transited through Botswana, Eswatini, Lesotho, Mozambique, Namibia, South Africa or Zimbabwe in the past 14 days are not permitted to enter Dubai.
Is Dubai open for Americans?
Yes, it is. Dubai and Abu Dhabi are officially issuing 30-day tourist visas for Americans on arrival. All Americans should present a negative PCR COVID-19 test result and quarantine upon arrival.
What is the current COVID-19 situation in UAE?
As of December 10, UAE has reported 742,567 COVID cases and 2,149 confirmed deaths caused by the virus.
Can American tourists travel to Dubai?
Yes, American tourists and visitors are allowed to enter Dubai and other emirates of UAE. (Source)
What is required to enter Dubai?
All visitors must meet the entry visa requirements and have a valid health insurance cover.
Tourists must download the COVID-19 DXB app and fill in their details.
Travelers must also fill a health declaration form to confirm the absence of COVID- 19 symptoms.
Visitors must submit a negative result of a COVID-19 test taken 72/96 hours before departure.
Travelers coming from high-risk countries will be retested on arrival.
UAE Residents and citizens are exempted from bringing a negative test but they will be tested on arrival.
Travelers who have been to Botswana, Eswatini, Lesotho, Mozambique, Namibia, South Africa or Zimbabwe in the 14 days will be denied entry.
The airline will have the right to refuse passengers from boarding if they display any coronavirus symptoms.
On arrival, visitors will be subjected to thermal screening. In the event they test positive, it will be mandatory to register on the COVID-19 DXB app. Additionally, they will also self-isolate at an approved institution facility for 14 days at their own expense.
Tourism in Dubai
Dubai, UAE is officially open for international tourism. All travelers from eligible countries are allowed to visit with strict adherence to the COVID-19 measures stipulated.
The local government expects the tourists to abide by the following rules once they check in Dubai:
Frequently washing of hands
Use of a face mask at all times
Observe physical distance rules
Observe all precautionary measures and self-monitoring for Covid-19 symptoms
Beyond the above, the government will continue developing new measures as and when required. Travelers are obliged to act responsibly. It will ensure their safety and that of others.
The city boasts some of the most luxurious hotels in the world. It also has some of the most fantastic tourist attractions. It is a dream city for every traveler.
On safety matters, Dubai is keen to follow all measures and guidelines set to safeguard visitors' health. Here are some of the reasons to visit Dubai.
Experiencing some of the most thrilling skylines in the world
Enjoying the unique architecture
Skiing in the desert
Enjoying a 1,000 Km-stretch of exotic beaches
Experiencing and learn diverse cultures
Climbing the tallest building in the world
An even more reason travelers should visit Dubai is the tons of discounts offered by airlines and hotels. All this is with a view of boosting the tourism sector.
Additionally, some airlines like Emirates have launched campaigns meant to keep travelers safe during their trip. There are comprehensive measures at every step of the travelers' journey. They include distributing hand sanitizer, masks, gloves, and antibacterial wipes to their customers.
To wrap it up, Dubai is a safe city. Visitors can now enjoy the diversity of one of the world's most buzzing cities.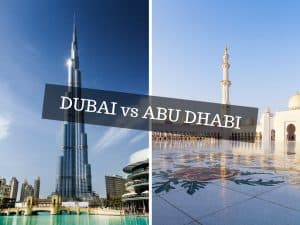 ---
Dubai opening for tourism: Update Archives
November 4 – Dubai Airport will be back to full capacity in two weeks
Dubai's airport authorities plan to reopen the last remaining closed terminals in two weeks, stated Sheikh Ahmed bin Saeed Al Maktoum, President of Dubai Civil Aviation and Chairman of Emirates airline.
"Through strategic planning, world-class measures, and advanced technology, we have shown that we can overcome any challenge," said Sheikh Ahmed at a press conference on Monday.
Dubai International (DXB) made the announcement after ranking as the world's busiest international airport.
Only Dubai Expo 2020 lured an impressive number of 2,350,868 visitors in October.
October 12 – Dubai to become Britons' top winter getaway in 2021
Dubai has started to receive an unusually high demand on UAE-UK flights right after travel restrictions were further eased earlier this month.
In fact, Flight tickets climbed from 8.6% to 87.2% of pre-pandemic prices.
"Bookings have spiked since October 4 (when quarantine restrictions were lifted), but it is more business-related," said a spokesperson for Al Badie Travel Agency."
Another factor leading to this increase in visitors seems to be tied to the uncertainty of U.S.-bound travel for the rest of the year for UK travelers.
Dubai – Dubai Opened its Expo 2020 – 25 Million Visitors Expected to Attend
Dubai opened its Expo 2020 on Thursday with a spectacular $6.8 billion-worth event.
Expo 2020, the first in the Middle East, is expected to attract 25 million business and tourists attendees, making it the biggest attended event since the pandemic began.
The UAE has relaxed most coronavirus restrictions but Expo visitors are requested to test negative for Covid-19 or present proof of vaccination. Wearing a face mask is also mandatory.
"We are quite confident… in how we manage the situation with COVID… by keeping public safety first and foremost," said Reem Al Hashimy, Expo 2020 Dubai's Director-General.
September 16 – Dubai looking to hire 3,000 Cabin Crew and 500 Airport Agents right now
Dubai's flag carrier Emirates is looking to hire 3,000 cabin crew and 500 customer service agents based at its hub in the United Arab Emirates.
With a focus on next month's Expo 2020, the country is now working on relaunching Dubai as a must-visit destination with an ever-growing tourism offering,
"Emirates [the airline] has been recalling pilots, cabin crew and other operational employees who were stood down when the pandemic forced a drastic reduction in flights last year," the airline said in a statement on Thursday.
Source: NBusiness
September 3 – Dubai to receive millions of travelers from October 1 as The World Expo 2020 begins
Dubai is getting ready to receive millions of tourists to its long-awaited World Expo 2020 which will run from October 1, 2021, through March 31, 2022.
"We are ready to welcome the world and herald a new era of international collaboration," says His Highness Sheikh Mohammed Bin Rashid Al Maktoum, Vice President and Prime Minister of the UAE and Ruler of Dubai.
It will be a six-month celebration of international cultures and opportunities for entrepreneurs to "create the new future."
Source: Gulf News
August 23 – Nightlife is back in Dubai as the UAE hits the top of vaccine distribution rate worldwide
A few days ago, the Department of Tourism and Commerce Marketing (DTCM) increased operational capacity to 100 percent at hotels, restaurants, cafes and event halls.
The UAE's aggressive vaccination campaign and the steady drop in coronavirus cases can be credited for the return of Dubai's vibrant nightlife, which is one its main tourist attractions.
Earlier today, the country's National Crisis and Emergency Management Authority announced that the country reached the top in vaccine distribution per 100 people.
"We are pleased to announce that the UAE is at the top of the vaccine distribution rate, becoming the first country in vaccine distribution per 100 people worldwide (…) "This achievement is a testament to the success of the national vaccination campaign and the country's proactive approach to achieving a sustainable recovery," the ministry said.
August 4 – Dubai to lift travel bans on fully vaccinated travelers from India and other countries on August 5
The National Emergency and Crisis Management Authority (NCEMA) announced yesterday that UAE will lift its travel ban for fully vaccinated passengers from India, Pakistan, Sri Lanka and African countries on 5 August.
The NCEMA clarified that its travel ban on India remains in place and that only double-vaccinated Indians with a valid residency permit will be allowed entry.
However, unvaccinated medical workers, teachers at schools and universities in the Emirates, students, and people seeking medical treatment from the above-mentioned countries can obtain a permission to return from August 5 as well.
Source: Bloomberg
July 21 – Dubai has welcomed 3.7 million tourists since its reopening a year ago
While most countries are still learning how to reopen their borders, Dubai has welcomed international tourists since July 7, 2020. To do so, the city worked in close coordination with the hospitality industry to minimize risks.
According to data from the hotel management analytics firm STR, hotel occupancy reached 69 percent in December 2020, and 66 per cent in January, making it the second city in the world with the highest hotel occupancy after Singapore.
"The new data reveals that Dubai's tourism rebound is gathering pace despite the current challenges faced by international markets. Dubai's ability to implement a rigorous precautionary protocol regime has made the city one of the world's safest destinations for travelers" said Sheikh Hamdan bin Mohammed bin Rashid Al Maktoum, Dubai Crown Prince and Chairman of The Executive Council of Dubai.
Source: FTN News
June 27 – Dubai reopened its international's Terminal 1 and Concourse D from June 24
After a 15-month closure due to COVID-19, Dubai Airports decided to reopen Dubai International's Terminal 1 and Concourse D from June 24.
"Dubai's aviation sector has been at the forefront of a global campaign to restore vital international air services with the opening of quarantine-free travel corridors between the UAE and multiple countries around the world," said Sheikh Ahmed Bin Saeed Al Maktoum, chairman of Dubai Airports in a press release.
Dubai Emirate requires UAE residents, Gulf Cooperation Council (GCC) citizens, and permitted visitors visiting the Emirate to bring proof of a negative PCR test taken no more than 72 hours before departure regardless of their country of origin.
(Source: CNN)
June 11 – The United Arab Emirates – including Dubai – are offering quarantine-free travel with 7 countries in Europe
The UAE continues to expand its international travel agreements.
The Emirates have been offering quarantine-free travel in Europe to Cyprus, Greece, Italy, Russia, Turkey, Spain, and France. The last one from June 9.
In order to be eligible for this initiative, passengers must present proof of a negative result or a physical vaccination certificate upon arrival.
Starting July, the country is set to operate more than 280 weekly flights from Dubai to multiple nations worldwide.
(Source)
May 30 – Displaying cutting-edge technology, Dubai hosted the first in-person massive tourism business event
Dubai is moving rapidly to get to the top of the tourism industry as soon as countries reopen their borders again. To do so, the city has hosted the first massive business event with more than 11,000 in-person attendees in -still- pandemic times.
"…The more countries get vaccines, more individuals get vaccinated. There are talks about the vaccination passport or the antibody passport, whatever it is that people will start looking at as the digitization of that, [we] have got it." (sic). Said Issam Kazim, CEO of Dubai Tourism.
Dubai continues to be open to tourists from all countries as long as they agree to undergo all their COVID-19 restrictions.

(Source: Euronews)
May 14 – Dubai Health Authority has been implementing digital verification of COVID-19 medical records
Dubai Health Authority has been testing some sort of digital verification of COVID-19 medical records for UAE based travelers. This allows tourists to enjoy paperless document verification throughout their whole journey.
This is how it works. Dubai, as well as the rest of UAE travelers who have taken a COVID-19 test in Dubai can choose to check-in by using their digital information instead of their PCR hard copies.
Besides, visitors who have been immunized with two shots of a COVID-19 vaccine at a DHA health center in Dubai can, at the same time, synchronize their COVID-19 PCR test results with their vaccine certificate during their first flight check-in.
This new procedure is reportedly to be streamlining verification procedures at Dubai International Airport.