Dubai is open to tourists and visitors from most countries. All arrivals must bring a negative COVID-19 test result and, depending on the country they are coming from, they may need to get re-tested on arrival.
All visitors need to undergo mandatory quarantine but requirements differ depending on Emirate, COVID-19 testing results, and additional guidelines from local governments.
The United Arab Emirates (UAE) is a sovereign state in Asia. Tourism is one of the most significant non-oil sources of revenue especially in Dubai, the UAE's capital city.
Join our Covid Travel Advice FB Group
Disclaimer: Travel restrictions and governmental regulations can change rapidly and the information below might be outdated within a few hours. Therefore, double-check all information with your embassy or on official websites. Traveling Lifestyle does not take any responsibility for your decision to travel.
Read More:
– Greece Reopening – Current Travel Restrictions
– Seychelles Reopening to Tourism
– Maldives Reopening for Tourists
Dubai Reopening for Tourism – Latest Updates
December 10 – Emirate airlines asked travelers to review COVID restrictions as it expects 1.1 million throught Dec. 21
The Dubai-based airline has urged passengers to double-check their COVID-19 requirements as it expects to see no less than 1.1 million visitors over the next week.
For the time being, all passengers traveling to Dubai from any nation (GCC countries included) must present a negative COVID‑19 RT‑PCR test taken no more than 72 hours prior to departure to the city.
Rapid PCR tests and home testing kits are not accepted. Visitors must bring an official printed or digital certificate in English or Arabic to be allowed boarding.
Those who have been in or transited through Botswana, Eswatini, Lesotho, Mozambique, Namibia, South Africa or Zimbabwe in the past 14 days are not permitted to enter Dubai.
Is Dubai open for Americans?
Yes, it is. Dubai and Abu Dhabi are officially issuing 30-day tourist visas for Americans on arrival. All Americans should present a negative PCR COVID-19 test result and quarantine upon arrival.
What is the current COVID-19 situation in UAE?
As of December 10, UAE has reported 742,567 COVID cases and 2,149 confirmed deaths caused by the virus.
Can American tourists travel to Dubai?
Yes, American tourists and visitors are allowed to enter Dubai and other emirates of UAE. (Source)
What is required to enter Dubai?
All visitors must meet the entry visa requirements and have a valid health insurance cover.
Tourists must download the COVID-19 DXB app and fill in their details.
Travelers must also fill a health declaration form to confirm the absence of COVID- 19 symptoms.
Visitors must submit a negative result of a COVID-19 test taken 72/96 hours before departure.
Travelers coming from high-risk countries will be retested on arrival.
UAE Residents and citizens are exempted from bringing a negative test but they will be tested on arrival.
Travelers who have been to Botswana, Eswatini, Lesotho, Mozambique, Namibia, South Africa or Zimbabwe in the 14 days will be denied entry.
The airline will have the right to refuse passengers from boarding if they display any coronavirus symptoms.
On arrival, visitors will be subjected to thermal screening. In the event they test positive, it will be mandatory to register on the COVID-19 DXB app. Additionally, they will also self-isolate at an approved institution facility for 14 days at their own expense.
Tourism in Dubai
Dubai, UAE is officially open for international tourism. All travelers from eligible countries are allowed to visit with strict adherence to the COVID-19 measures stipulated.
The local government expects the tourists to abide by the following rules once they check in Dubai:
Frequently washing of hands
Use of a face mask at all times
Observe physical distance rules
Observe all precautionary measures and self-monitoring for Covid-19 symptoms
Beyond the above, the government will continue developing new measures as and when required. Travelers are obliged to act responsibly. It will ensure their safety and that of others.
The city boasts some of the most luxurious hotels in the world. It also has some of the most fantastic tourist attractions. It is a dream city for every traveler.
On safety matters, Dubai is keen to follow all measures and guidelines set to safeguard visitors' health. Here are some of the reasons to visit Dubai.
Experiencing some of the most thrilling skylines in the world
Enjoying the unique architecture
Skiing in the desert
Enjoying a 1,000 Km-stretch of exotic beaches
Experiencing and learn diverse cultures
Climbing the tallest building in the world
An even more reason travelers should visit Dubai is the tons of discounts offered by airlines and hotels. All this is with a view of boosting the tourism sector.
Additionally, some airlines like Emirates have launched campaigns meant to keep travelers safe during their trip. There are comprehensive measures at every step of the travelers' journey. They include distributing hand sanitizer, masks, gloves, and antibacterial wipes to their customers.
To wrap it up, Dubai is a safe city. Visitors can now enjoy the diversity of one of the world's most buzzing cities.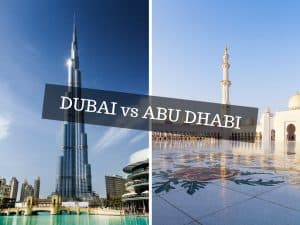 ---