Disclaimer: Travel rules and official government instructions are changing rapidly during the pandemic times and this article might NOT be up to date within a matter of hours. Therefore, you should always double-check the information with local authorities or your embassy in a given destination. Traveling Lifestyle does not take any responsibility for your decision to travel during pandemic.
Greece remains open to tourists but from November 11th all visitors are required to bring proof of a negative COVID test.
After several weeks of steadily lifting lockdown restrictions, the Greek government has decided to impose new severe restrictions to travelers and residents in the entire metropolitan area of Athens plus Trikala from September 21 to October 4 due to an increase in coronavirus cases and death toll.
These restrictions include –but are not limited to- indoor and outdoor social activities and work.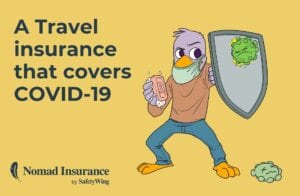 RELATED:
– Is Turkey open to tourism?
– Is Cyprus open to tourism?
– DUBAI Reopening to Tourism
Greece Reopening – LATEST UPDATES
NOV 18

– All travelers arriving in Greece need proof of a negative COVID test

From November 11th, all visitors entering Greece via land or air are required for proof of a negative PCR COVID test, taken no more than 72hours before arrival. The certificate should be in English!

Exemptions are Greek citizens, residents or people traveling for essential purposes.

(Source: Protocol for Arrivals in and Departures from Greece)
Which countries can travel to Greece now?
If you have a passport from the following countries you can enter Greece:
EU member countries, plus

Iceland

Liechtenstein

Norway

Switzerland

The United Kingdom
As well as these non-European nations
Australia,

China

*,

Japan,

New Zealand,

Rwanda,

South Korea,

Thailand,

Uruguay,

UAE

*,

Singapore,
* China and the United Arab Emirates will officially join this list as soon as they confirm reciprocity. For travelers from the United Arab Emirates there may be additional requirements, check here.
Are Greek land borders open for tourism?
Given the threat of COVID-19 in the Balkans and Turkey, land borders will be open for essential travelers only. To enter Greece you must show the QR code and a negative COVID-19 test result (no older than 72 hours) to port authorities.
Do I need a QR code to enter Greece? How can I get one?
Yes. You must complete Greece's Passenger Locator Form (link here) in the 24 hours before your arrival. The PCL will generate the QR code without which you will be denied entry.
Can I travel to the Greek Islands?
Yes, you can. But take into account that several countries are enforcing 14-day quarantine when returning home from Crete, Lesvos, Mykonos, Santorini, Serifos, Tinos, and Zakynthos (also known as Zante). Consult your embassy for further information.
What can I do in Greece during a pandemic?
For now, not too much. The most touristic places are undergoing special restrictions until October 4. Some countries have put 7 of its islands on the pandemic blacklist.
New restrictions for Attica and Trikala – (Enforced from September 21 to October 4)
Attica (Greece metropolitan area)
A maximum of 9 people is now allowed for indoor and outdoor meetings
All concerts are canceled
Cinemas are totally closed
Weddings, baptisms and funerals can be carried out with 50 people at most.
The government also recommends you to limit your outings to what is absolutely necessary for the next 14 days and avoid traveling by public transport.
Check out the complete list of restrictions here.
Trikala
In order to contain the second wave of coronavirus, the General Secretary of Civil Protection, Vassilios Papageorgiou, has imposed the following restrictions for Trikala, East Macedonia, Thrace, The Regional units of Thessaloniki, Larissa, Corfu, Karditsa, Rethymno, Lassithi, Paros (and Antiparos), The Municipalities of Santorini, Volos, Rhodes and Kos.
These rules were supposed to be enforced until September 30, but the government has not mentioned any policy changes.
Restaurants and entertainment venues must be closed from 12 midnight to 7 am.
Entertainment venues can only take up to 50 people.
Keep in touch to learn about the latest updates on restrictions.
Is it safe to travel to Greece right now regarding COVID-19?
Update on current situation as of OCT. 26
Greece is experiencing 2nd wave of coronavirus infections and has 30782 positive cases in total at the moment. There are 574 confirmed deaths caused by the virus.
Daily rates are around 700-900 new cases during last 7 days. (Source: Wikipedia)
Source: World Health Organization (WHO)
During the first pandemic wave, -March to May- Greece reported 156 positive cases and 9 fatalities on its deadliest day. After that, the country seemed to have controlled the pandemic and transitioned to a "new normal". Unfortunately, it did not last long. This week the government has reported up to 453 positive cases and 9 deaths, numbers not even seen during the first wave. With 15,928 confirmed cases and 352 deaths as of today, Greece is currently experiencing a sharp spike in infections.
Emmanouil Dermitzakis, a Geneticist from the University of Geneva has reportedly stated that the situation in Greece is "stable but critical." According to the scientist, the biggest challenge is to break the chain of infection between young and old people since the young population believes this is an old-people disease leading to 90% of community transmission.