Vogue decided to survey a group of hospitality experts to find out what the best destinations are for 2023.
Here's what they have to say:
The Arctic
Both Iceland and now Greenland provide "isolation with intention"—a chance to escape crowds and test your own personal limits—and it's where people will go next for untouched beauty and a sight of the Northern Lights.
Benguerra Island, Mozambique
The Bazaruto Archipelago in Mozambique consists of five islands known for their sandy beaches and abundant marine life. Benguerra, the second largest of them, has discreetly become a wild and mysterious haven for the wealthy. Take a ride on a dhow, a traditional African fishing boat, or ask your lodge to take you on dugong sightings (a rare manatee) spotting.
Basilicata, Italy
This unspoiled region is known for its gorgeous beaches, fascinating history and mouthwateringly fresh seafood. Looking for the ideal starting point? Travel to Maratea, the "Pearl of the Tyrrhenian", where the owners of Puglia's Borgo Egnazia have opened the beautiful five-star Santavenere Hotel.
Guatemala
While Guatemala has long slept in the shadow of more popular Latin American locations, this is a mistake: it offers a real 'best of' without the crowds, is one of the most culturally-rich LATAM destinations, and it is past time for it to shine.
Yukon Territory, Canada
Yukon is known for its historic sites, rich culture, and breathtaking landscapes. What makes it truly unique are the folks you will encounter along the way.
Douro Valley, Portugal
This year, visit the lush, dramatic hills of northern Portugal's Douro Valley and experience some of the most breathtaking scenery (and one of the most delicious wines) in all of Europe. The heart of the region is just a few hours' drive east of Porto, and just getting there by car is a highlight in itself. Driving through the idyllic vineyards and picturesque villages that stretch down the winding, narrow roads from the mountains is like entering a completely different world.
Singapore
If you want to have a great time, you have to experience the food, the people and the combination of nature and city. If you make it to Singapore for the Grand Prix, it's extremely thrilling because the atmosphere in the city changes dramatically.
Málaga, Spain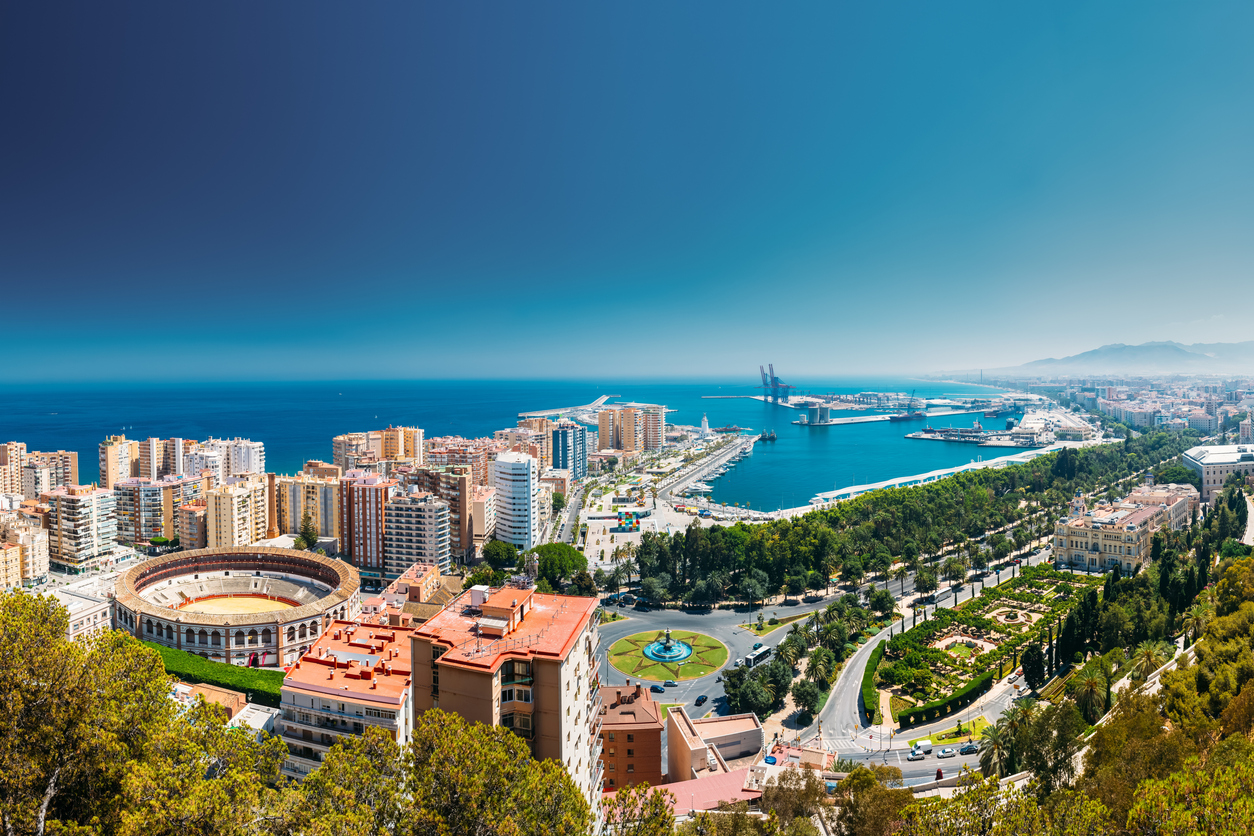 Malaga has experienced a cultural resurgence in the last decade, making the city a vibrant cultural center on the stunning Costa del Sol. Several new museums, such as the Pompidou Center, a modern art treasure in a multicolored glass cube, have opened there.
Japan
Everyone wants to visit Japan, and there is great demand. This was the "it" destination before to the pandemic, so there is still a demand from travelers who had to change their travel plans in addition to fresh interest in Japan's rich culture.
Edinburgh, Scotland
The recently opened Gleneagles Townhouse cleverly blends old and modern elements: Abstract art hangs beneath a beautiful dome from the 19th century, and a restaurant that offers both experimental drinks and a Sunday roast.