Georgia is known for its southern hospitality and historic landmarks. Cities like Savannah provide glimpses into the nation's past, while the vibrant downtown scene of Atlanta offers a myriad of colorful activities and attractions.
The Peach State, as it's aptly called, is rich not only in history but scenic beauty and natural wonder. Georgia's geography consists of mountain ranges, forests, lakes, rocky outcrops, cascading waterfalls, and sandy beaches.
Georgia has a large number of state parks, many of which have campsites. From primitive camping in the sprawling inland wilderness to luxurious lodging on the sandy shores of the coast's subtropical climate, there is something for everyone.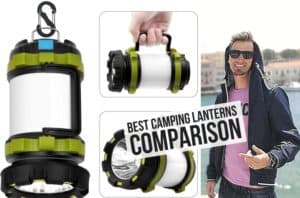 A trip to one of Georgia's top-rated campgrounds is an excellent way to reduce stress while reconnecting with nature.
Rivers End Campground and RV Park
Rivers End Campground and RV Park offer a unique family camping experience with community potluck dinners and outdoor movie nights.
Located along the coast of Georgia on Tybee Island (famous surfing spot), only a few blocks from the beach as well as a short drive to historic downtown Savannah. With an ideal central location, the park offers multiple opportunities for exploration as well as enjoying the maritime scenery.
There are over 100 sites for primitive camping, as well as affordable cabins for up to six people. There is also the option to rent linens. However, this must be arranged in advance and availability is not guaranteed.
Kids will enjoy Tybee Island's largest swimming pool. There is also a dog park and picnic area for campers to spread out and have a good time.
Stone Mountain Park Campground

Stone Mountain Park Campground is a popular destination for both families or solo travelers. Its rugged wilderness adventures are sure to create meaningful memories.
Located on Stone Mountain Lake, the park is a short drive from Atlanta. Its 3,200 acres include over 170 sites for all kinds of camping including RV sites, safari tents, and yurts. Camp alongside the lake or within the woodlands.
The campground features biking and hiking trails, a pool, golf courses, and a picnic area. There are also seasonal activities such as an Easter Egg Hunt, hayrides, and pumpkin painting.
The park hosts numerous events to celebrate the unique history of the area. Alongside Fourth of July and New Year's Eve fireworks celebrations, there is a Native American Festival and Pow-Wow in the park's Historic Square.
Skidaway Island State Park
Skidaway Island State Park is a top-rated destination for campers and outdoor enthusiasts of all sorts. With a plethora of outdoor activities amidst a gorgeous backdrop, this park has something for everyone.
Located on the coast of Georgia near the historic city of Savannah, the park sits beside Skidaway narrows, part of the state's Intracoastal Waterway. Spanish moss trees and abundant wildlife lie around every corner. Tybee Island beaches are just a short drive away.
The park has 87 campsites including those for primitive camping, trailers, and RVs, and three cabins. Numerous biking and hiking trails spread throughout the park's 588 acres. There is even a designated trail for birdwatching.
Experienced campers will savor the challenge of living in the wilderness, while those looking for a more low-key vacation will enjoy the many amenities this park has to offer.
Forsyth KOA Journey
Forsyth KOA Journey lies in the heart of inland Georgia near Atlanta. The campground is just a short drive from Lake Juliette as well as other historic cities such as Jonesboro and Macon.
The campground offers a variety of unique attractions such as gemstone mining, RV clubs and rallies, and an express train that provides free informational tours of the Forsyth.
Forsyth KOA Journey has RV sites, tent sites, and cabins with room for up to five people. There are paddle boat and bike rentals as well as playgrounds, horseshoe pits, and volleyball and basketball courts for the kids.
Enjoy a quiet, peaceful getaway at a quaint campground out in the country. Take in the scenery by sitting on the swings overlooking the lake, or head to the Kamp Store and grab supplies for a crackling fire.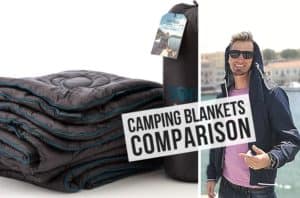 Payne Campground
Seated on the shores of Allatoona Lake just north of Atlanta, Payne Campground offers a peaceful, relaxing get-away for those wanting to escape city life.
The campground includes 57 sites for RV hookup, electric, and primitive camping. Campsites include drinking water, showers, flushable toilets, and picnic areas for increased comfort.
Visitors can enjoy abundant water activities from the nearby boating dock and beach. Take a swim, fish, or simply sit back and enjoy the surroundings. Payne Campground is a popular destination for anglers due to the variety of different kinds of fish available. Hunting and wildlife viewing are also popular with visitors.
Fort Mountain State Park
Fort Mountain State Park offer some of the most breathtaking scenery in Georgia. From majestic mountains and forests to glittering lakes and streams, nature lovers are sure to find their calling among the trails of this 3,172-acre park.
Located in northern Georgia close to Chattahoochee National Forest, the park sits at 2,850 ft above sea level and offers beautiful panoramic views of the region.
The park features 70 campsites for tents, trailers, and RVs, as well as 15 cottages for luxurious camping. There are also four backcountry campsites for the more adventurous travelers.
Fort Mountain State Park is known for its rich history and offers educational programs to the public. The Fire Tower is a popular historic attraction. There is also a gift shop for those interested in taking a piece of history home with them.
Sweetwater Creek State Park Camping Area
Sweetwater Creek State Park Camping Area offers fantastic scenery such as rugged hillsides, outcrops, and freshwater rapids. A short drive from downtown Atlanta, it is a peaceful getaway for those wanting to retreat to the beauty of inland Georgia.
Located on the George Sparks Reservoir, the camping area has plenty of activities including fishing and boating. There are also numerous hiking trails showcasing different forms of wildlife.
Like most of Georgia, the region is rich with history. Park rangers often lead informational hikes, and there is a museum and gift shop for visitors.
Sweetwater Creek State Park Camping Area comprises 2,549 acres and includes campsites, fishing docks, a boat ramp, and picnic shelters. There is also a group shelter and an event room available for reservation.
Cloudland Canyon State Park
Cloudland Canyon is one of Georgia's largest parks. Boasting over 3,500 acres of pristine wilderness, it is a top destination for nature-lovers and adventure-seekers. Enjoy scenic views of canyons, sandstone cliffs, caves, waterfalls, forests, and diverse wildlife.
The park offers many different camping options including over 70 tent, trailer, and RV campsites, 16 cottages, ten yurts, and 13 backcountry sites. There is also a playground, picnic shelters, a group lodge, and a camping store.
There are plenty of things to do at the park. Canyon climbing and caving are some of the more unique activities. Only experienced cavers are permitted to go spelunking, but cave tours are open to the public. Mountain biking, horseback riding, and over 60 miles of hiking trails are available for those craving a challenge.
With countless options for camping and outdoor activities, Georgia's state parks and campgrounds are sure to satisfy even the most experienced adventurers. Georgia's parks rival those of Washington state, offering endless panoramic views of mountain ranges, dense forests, and sparkling lakes. With the amount of varied geography, there's no need to retreat to the Pacific coast for a high-quality camping adventure. Head to the southeast coast and discover all that Georgia has to offer.