Arizona has everything an outdoorsman could want or need for an amazing time.
Deserts, forests, streams and lakes, exotic animals, and many other amazing sceneries and natural wonders fill the state with glorious adventures for those with a yearning for such pleasures.
Many campgrounds scattered about the state help the adventure-hungry enjoy all of those natural wonders and off-the-beaten-path joys found nowhere else in the country.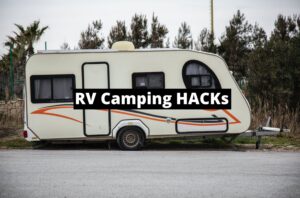 ---
Quick Arizona Camping Overview
| | |
| --- | --- |
| 👪 For Families: | Palm Creek Resort & Residences |
| 🌲 Best State Park for Camping: | Glen Canyon National Recreation Area |
| ⭐ Best Rated: | Tucson / Lazydays KOA |
| 🏖️ Best for Lake Camping: | Glen Canyon National Recreation Area |
Suggested: Best camping in Utah
Take a look at 19 of the best campsites in Arizona, pick your favorite, and plan your amazing camping adventure:
Palm Creek Resort & Residences
Palm Creek Resort & Residences is an active 55+ community living located in Casa Grande. It spreads around an 18-hole golf course and provides visitors with stunning mountain views, three pools, pickleball, softball, tennis, lawn bowling, and much more. Should you get hungry, there are also two premium on-site restaurants.
The resort offers both RV camping and vacation rentals. The RV sites are back-in, full hook-up, and equipped with a padded patio, cable TV, and Wi-Fi. While the vacation rentals are fully furnished and feature all amenities of a home.
Whether you are looking just for a weekend full of fun and relaxation, or a place to retire, Palm Creek Resort & Residences awaits you with open arms.
Patagonia Lake State Park
Conveniently located about 70 miles southeast of Tuscon, Patagonia Lake State Park is a popular recreational area that offers numerous exciting activities.
Bring your own watercraft or rent a canoe, kayak, paddleboat, rowboat, or pontoon boat at the marina. You can also try water skiing. Fishing is another popular activity, as the lake is stocked with crappies, bass, bluegill, and catfish. Hikers will appreciate the nearby Santa Rita Mountains.
The campground itself features more than 100 campsites suitable for both RV and tent camping. All of them are equipped with picnic tables and fire pits. For those looking for a bit more privacy, there are also 13 sites accessible by boat only.
Arizona Oasis RV Resort
Set on the Colorado River in Ehrenberg, just across the border from California, Arizona Oasis RV Resort is a perfect getaway for families, groups of friends, and couples who wish to escape the busyness of the city. You can also stop by when traveling to LA, San Diago, or while on a road trip.
It features both RV sites and deluxe cabin rentals. Guest have access to more than 1,000 feet of Colorado River beach, boat launch, dog park, and heated pool and spa.
Tired of working from home? You can now spend your workation camping. Simply borrow your own router at the reception, and you will never have to worry about slow internet again.
Arizona Oasis RV resort will embrace you with its modern amenities and a relaxed and friendly atmosphere.
Wahweap RV & Campground
Wahweap RV & Campground is all about the views! You can spend days exploring Lake Powell, the marinas, the beach, hiking, going on a boat trip or even kayaking.
Located at Wahweap Marina, just about ¼ mile from the shore of Lake Powell this campground is an authentic water playground. Depending on how adventurous you are feeling, you can choose from going on a trip on a powerboat or getting a kayak if you are feeling sportier.
Wahweap RV & Campground is equipped with laundry and shower facilities, free Wi-Fi, picnic tables, fire grills, and a nice restaurant.
If choosing this camp site, keep in mind that the free WiFi connectivity can fail in some remote areas of this huge park. Additionally, You have to pay for your showers, which run on tokens $2.00 for 8 minutes approximately.
The restaurants and other amenities are at the entrance of the park so you should either drive or walk because they are a bit far away from the RV park. So pack good hiking shoes!
The Grand Canyon – FREE & PAID Campgrounds
One of Arizona's most iconic natural wonders is The Grand Canyon, a 277-mile long, 18-mile wide canyon that surpasses all beauty and wonder. Camping at the Canyon avoids daily crowds and gives you firsthand access to the amazing views that surround you.
There is nothing in this world quite as enjoyable as waking up to the amazing Grand Canyon sunrise or falling asleep before the sunset.
You'll find numerous free and paid campgrounds along the south and north rims of the canyon, although the north rim closed from November 1- May 14 of each year.
The South rim is more developed than the north rim and offers year-round access. Each campground offers its own set of benefits and amenities.
Manzanita Campground
Nestled on the banks of Oak Creek and just a short drive from Sedona, Manzanita is a small, year-round campground perfect for a relaxing weekend getaway or a family trip.
Visitors can enjoy a dip in the crystal-clear swimming holes of the creek and there are also plenty of fishing, wildlife watching, and hiking opportunities.
The campground features fire pits, grills, picnic tables, and pit toilets, while showers are available just up the road. The camping sites are tent and small sleep-in vehicles only – unluckily, they can't accommodate trailers or RVs.
Note that for its popularity, it's better to reserve your spot in advance.
Organ Pipe Cactus National Monument
Although Organ Pipe Cactus National Monument isn't as popular as the Grand Canyon or some of the state's other gems, it's well-worth the experience. The desert features the organ pipe cactus, which cannot be seen anywhere else in the state.
The scenery that surrounds you is amazing, making any camping trip in the area an adventure worth remembering.
The area is extremely remote, so don't expect a crowd. 208 developed sites include space for RVs. You'll enjoy a plethora of birds, comfort, and great mountain views when you choose this campground.
TUCSON / LAZYDAYS KOA – BEST rated on Google Maps
TUCSON / LAZYDAYS KOA is the best rated camping in Arizona on google maps! No wonder why, it's heaven for campers.
It's an ideal place in a deserted oasis for family or a group of friends.
You can enjoy amazing amenities such as:
2 swimming pools
Hot tubs
Sauna
Space for a BBQ party
A bar
A fitness center
Off-leash dog park
Mini-golf to engage with your kids
And FREE Wi-Fi.
Previous customers loved:
Free lemons right off the tree all around the campsite – Frank
KOA staff was very friendly and organized – Jane
We stayed during COVID-19, few amenities were closed, but overall still a great experience – John
We loved the big distance between site, we had a lot of privacy – Victor
Flagstaff KOA Holiday
If you are one of those people who feel more comfortable at places that follow COVID-19 biosecurity measures, this is your place! Here the staff is not only outstandingly helpful and friendly but also wear face masks at all times for the protection of their visitors.
Located at 7000 feet among the most spectacular pine trees and the base of San Francisco Peaks you will find Flagstaff KOA, the RV and campground sites.
Regardless of if you choose a campsite or a deluxe cabin, you will have free Wi-Fi, 50 amp, RV patio sites, authentic teepees, sparklingly clean bathrooms and linens. If you wanna be more in contact with nature you can also rent rustic camping cabins or tent sites with cable TV.
The park also offers laundry facilities, showers, an on-site grocery and souvenirs store and bikes for renting.
The Flagstaff KOA Holiday is open year-round which is one of its awesome advantages.
Glen Canyon National Recreation Area
Nearby Page, Arizona, is Glen Canyon National Recreation Area. Park your RV along the Lake Powell shoreline or pitch a tent to enjoy amazing views as you fall asleep and again when you wake up in the morning.
Check out the sandstone towers that line the lake and bring along your watercraft to enjoy the water. The Glen Canyon National Recreation area is large and spacious, so finding the perfect spot is never difficult. Although there is an entrance fee to the park, camping itself is free.
Lake Mead National Recreation Area
With a total of nine wilderness areas, Lake Mead National Recreation Area is the perfect camping site for anyone that enjoys solitude and wilderness. You'll have access to Lake Mead and Lake Mohave from this recreation area, as well as amazing views of the Hoover Dam.
There are miles of trails and some of the most scenic canyons and valleys in the entire state found at Lake Mead.
You'll find an abundance of activities to enjoy while you're around, with single and group campsites available. Campgrounds offer picnic tables and grills, running water, and restrooms. RV sites with full hookups are also available.
Jacob Lake National Recreation Area
Located in the North Kaibab National Forest near Jacob Lake, AZ, the National Recreation Area is the gateway to the Grand Canyon North Rim.
Here campers can enjoy a multitude of exciting activities ranging from mountain biking and hiking the chuck wagon rides and horseback riding.
Campers also enjoy the Ponderosa Pine trees that tower throughout the recreation area. Although fishing isn't allowed in the recreation area, there are plenty of other options. The recreation area offers grills, water, restrooms, and picnic shelters.
Gilbert Ray Campground
Gilbert Ray Campground in Tucson is amazingly popular with campers, for good reason. While staying at this campground gives you the feeling of being deep within the wilderness, you're only 15-minutes from Tuscon's bright lights and city streets.
This campground has plenty of saguaros and prickly pear cactus amongst the 130 campsites. Each site is spacious and has electricity and water.
The amazing scenery within the compound provides plenty of amazing photo options. Be sure to plan a hiking trip to explore the entire campground.
Previous campers loved:
The mountain view is stunning, we loved the campground. Definitely of the best camping spots in Arizona – Jack
Beautiful and clean campsite but make sure you show up before 9am, it gets filled up very quickly all year around. – Jane
Lovely and clean campground but no shower. – Johnny
Lake Havasu State Park
Oceanfront property in Arizona? You betcha. At Lake Havasu, you'll experience an amazing campsite set directly in front of a glorious soft sand beach. The campsite is nestled between trees and has some of the most spectacular views of the water you could imagine.
Look the other direction and the barren hills are sure to capture your attention for a spell. Many campers bring their boats to Lake Havasu, so prepare for a crowd during peak season.
If you are looking for more than the average campground and camping experience offers, choose Lake Havasu State Park as your camping destination.
Bonita Canyon Campground
The Chiricahua National Monument is the highlight of your stay at Bonita Canyon Campground, located just minutes from the Mexico border. Take as much time as possible exploring the monument and its beauty and charm.
Great weather year-round ensures that you can visit the area any time that you want and enjoy a special occasion that you'll always remember. The small island is picturesque, quaint, and quiet, yet offers amazing energy and scenery that's sure to spark imagination and fun during any camping adventure.
Hiking trails leading up and down the mountainside attract the most people to this campground, though you'll find so many more rewards offered from your stay.
Previous visitors of this campground said:
Amazing campsite and lots of wildlife. Therefore, be careful in the evening and be prepared to encounter some wildlife. – Chan
This campground is a best spot for hikers, it's very close to the hiking hotspots in the area. – Suzie
Running water, clean bathrooms, well-maintained.. 5-star rating from my family! It was our first camping adventure in Arizona and we loved it. – Josh and kids
Lynx Lake Campground
One of the smaller campgrounds to check out in Arizona is the Lynx Lake Campground. It is a hidden gem, but that isn't to say you must be one of the people who miss out on this experience.
Visitors enjoy an abundance of activities set in a natural, photogenic setting set at 5,600 feet above sea level. Boating, wildlife viewing, biking, and boating are a few of the most popular activities enjoyed by campers.
Each campsite offers a picnic table and a steel fire ring, but be forewarned that there are no RV sites or hookups within the campground. However, bring Fido along if you wish, since pets are allowed in the campground.
Tonto National Forest at Apache Lake
Apache Lake is a reservoir built along the Salt River that's earned a reputation for its beauty over the years. Why not find out firsthand and plan a camping adventure in the area? The area is also a nature-lovers paradise.
The area offers tons of fun recreational activities and a campsite that allows visitors the chance to explore and enjoy the area for much longer.
Boating, hiking, biking, fishing, and many other activities are enjoyed by visitors to the Tonto National Forest. Flathead catfish, black crappie, largemouth bass, and channel catfish are among the fish found in the reservoir lake.
Lost Dutchman State Park
Lost Dutchman State Park is located near The Superstition Mountains situated just east of Phoenix. This state park sits on 320-acres of land, with 134 camping and RV sites. Each site features a grill, picnic table, and fire pit.
Campers enjoy spacious areas to camp and plenty of entertainment options to fill their time. Isolated and scenic, Lost Dutchman State Park visitors oftentimes enjoy hiking the mountain and never fail to mention the spectacular views they have from the campgrounds. There is a park entrance fee and a photo permit fee that visitors must pay.
Petrified Forest National Park
Although Petrified Forest is most known for its petrified logs, the area surprises many visitors due to its abundance of attractions, amazing views, scenery and things to do.
You won't be disappointed with your time spent camping in this area if you are up for the challenge. Situated in northeast Arizona, the forest offers backcountry camping, designed for more experienced outdoorsmen.
There isn't a fee to obtain a permit to backcountry/backpack camp in the park. Do keep in mind there are no designated campgrounds within the forest. There is little doubt you'll go home from the Petrified Forest with enchanting memories to share with your friends and family.
Check out also Best Camping Sites in Texas
The 18 campsites above are some of the best in the state, although you can easily find hundreds of additional options scattered from one end of the state to the other. Now the only difficult task left to do is narrow down the choices and pick the best place to camp out of the options listed here.
That is a challenge since there is so much to love about each of the sites listed here. Consider your needs for camping, costs, and other factors to choose the best of the bunch and enjoy a camping adventure in Arizona like nothing you've ever experienced before.
Camping in Arizona FAQs
Is camping allowed in Arizona?
Yes, camping is allowed almost everywhere around Arizona.
Can you camp anywhere in Arizona?
You can camp almost anywhere on public land in the state of Arizona for a maximum of 14 consecutive days. There are plenty of FREE or paid campgrounds all over Arizona where you can set up your tent.
Where can I go camping this weekend?
There are numerous camping spots in Arizona ideal for a weekend getaway. The best-rated places are Bonita Canyon campground, Tucson/Lazydays KOA, or Grand Canyon Railway campsite.
Why camping in Arizona?
Arizona is full of diverse landscapes, amazing wildlife, and sights, such as the Grand Canyon or Hoover Dam, and the best way to experience is from under the stars. As you have seen, it offers a number of camping opportunities. From primitive sites and RV sites to cabins and glamping. There are also activities for any kind of visitor, including hiking, biking, fishing, birdwatching, or boating. Arizona simply shouldn't miss on any traveler's list.
Things to bring for camping
No matter if you're an experienced camper or a newbie, nobody should set off for their camping trip unprepared. The most important aspect of every comfortable camping getaway is your sleeping setup. You should not only invest in a quality tent but also in bedding. A good sleeping bag and a cot, pad, or mattress are the keys. If you're planning on cooking, don't forget to bring camping cookware as well. In summer, you might need a cooler for your food. Flashlight, matches, bug spray, and sunscreen are good to have, too.
---
We hope you've enjoyed this article about the best camping in Arizona and you've found your next camping spot for the trip!
If you know any campgrounds in Arizona that should be on this list, please let us know. Hit the comment below or just head to our contact page. We will appreciate any ideas.
Have a great time camping in Arizona.
---
Disclaimer: This article about campgrounds in Arizona might contain some affiliate links. These links help us to earn a commission. This income helps to support our magazine and content production.