(Spanish version: Bolivia reabre por el turismo internacional)
October 22. Bolivia has reopened its borders to all countries with a few restrictions including a nation-wide quarantine till October 31, (not applicable to everyone).
The country was ready to resume its tourism industry but the government had to extend some of the restrictions due to a spike in coronavirus cases. 
Keep reading to learn about the new entry restrictions and if you are one of the lucky travelers who will not need to quarantine when arriving in Bolivia.
RELATED:
– Is Paraguay Open for Tourists?
– Is Chile Open for Tourism?
– South American Countries Reopening – UPDATED LIST
Bolivia Reopening Borders – LATEST UPDATES
November 12
Bolivia has reduced the spread of the virus to only 100-200 daily cases. As of NOV 12, there are 143,473 confirmed cases and 8,866 deaths caused by the virus. (Source: Wikipedia)
October 12
Bolivia reopens for tourism.
September 26
Bolivia has 133,222 confirmed COVID cases and 7,800 registered deaths caused by the virus. The daily rate is decreasing and at the moment there are only 400-600 new cases per day. (source)
Do I need to take a COVID-19 test?
Yes, you do. You will need to submit proof of a negative COVID-19 PCR test result taken within 7 days before arrival.
Do I need to quarantine upon arrival?
The country is on a national lockdown till October 31. After that date, if you do not submit proof of a negative COVID-19 test upon arrival you will be still required to quarantine too.
Exceptions
If you fall under one of these categories you will not have to quarantine when arriving in Bolivia.
Diplomats
Members of special missions
Members of international organizations
Technical specialists, and drivers of international goods and cargo.
Important! –  All of these travelers are requested to submit a negative COVID-19 test before boarding their flights to Bolivia.
Is it safe to visit Bolivia now?
Bolivia has managed to reduce spread of the COVID and currently there are only 100-200 daily cases. CDC only recommends essential travel and still issues a warning LEVEL 3 for Bolivia. (CDC.gov)
---
What countries are allowed to enter Bolivia?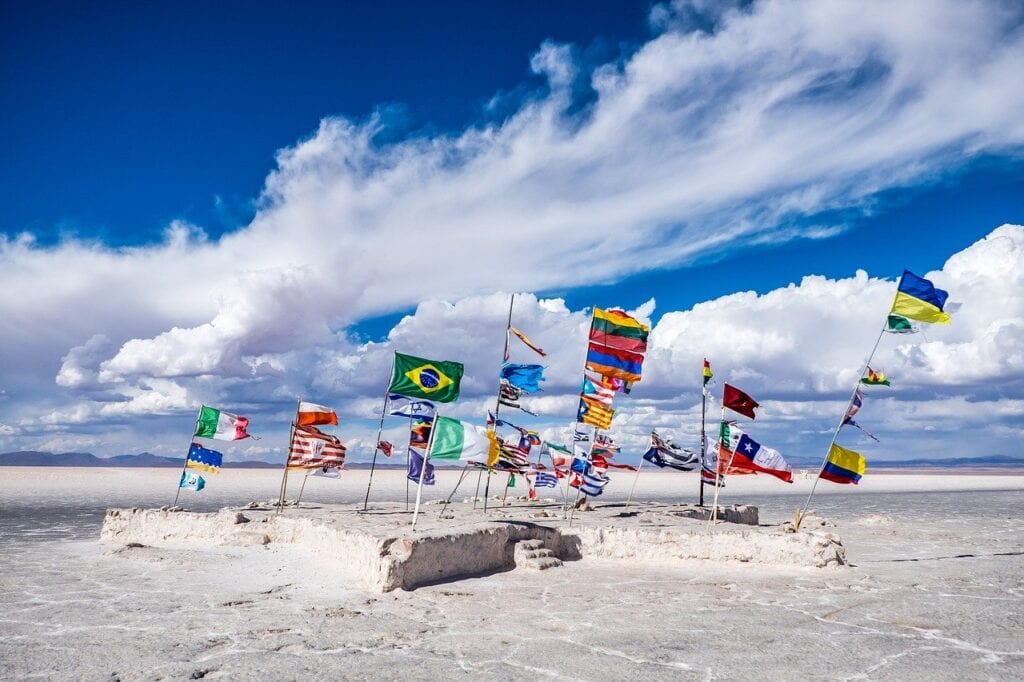 The Bolivian government has recently decided to reopen its borders for international flights, and it's ready to go into what they call a new "post-lockdown" stage.
Last week, the Acting Minister of Public Works, Iván Arias, stated the country is "opening commercial, cargo, and passenger flights, meaning, the country is open for countries that have also opened their borders [and] for all people who want to come to visit Bolivia even for tourism".
Which airlines resumed flights to Bolivia?
These airlines resumed their flights to Bolivia:
BoA from Sao Paulo, already flying
BoA from Miami, already flying
Latam from Lima, starting Oct 1
Air Europe from Madrid, starting Oct 2
Aerolineas from Buenos Aires, starting Oct 2
Copa from Panama, starting Oct 2
Latam from Santiago de Chile, starting Oct 3
Avianca from Bogota, starting Oct 25
What are the general restrictions in Bolivia?
The Bolivian Government has extended multiple national quarantine measures to mitigate the spread of COVID-19. Thus, before you start packing, consider the fact that Bolivia still has a curfew in place.
No wandering after dark. You won't be able to go out from 20:00 and 05:00 from Monday to Friday.
Driving is allowed in the daytime from 05:00 to 16:00 on Saturdays and Sundays
You will be requested to wear a face mask when in public places.
You must respect social distancing measures.
No parties allowed just yet. Public events and gatherings remain suspended.
In case you need to do any official process, the government is open to assist you on a reduced daily schedule.
Bolivia has started to flatten the curve
Earlier this week Bolivia reported an increase in their total death toll. But this figure is no cause for alarm. The pandemic management is relatively under control. Marcelo Ríos, the District Health Service Director explained to a local newspaper this situation had happened because the laboratories approved to process the test were not able to go through the huge number of tests they were receiving back in June and July when the authorities started with massive testing.
Bolivia has officially reported 139.890 confirmed positive cases and 8,502 deaths. Despite this, Data shows that the country has managed to start flattening the curve.
Our friendly suggestion
We will recommend you to wait a couple of weeks more before considering visiting. The government seems to be willing to reopen but there is a huge lack of official information that may make your trip a bit more stressful than needed just now.