Cancun hotels are currently at or close to full capacity. Though their capacity is lower under COVID-19 restrictions, the sold-out status of some hotels is still impressive when one considers how many prospective travelers are still nervous about the coronavirus.
The area is seeing a rapid rate of infection, and many tourism services are limited. Inclement weather is also an issue.
The spike in cases seems to be related to an influx of tourists over the holiday season. The omicron variant's high transmission rate is also a contributing factor.
Cancun's tourism industry has bounced back recently because of Mexico's lenient entry requirements, making the popular resort town more appealing than destinations with stricter rules.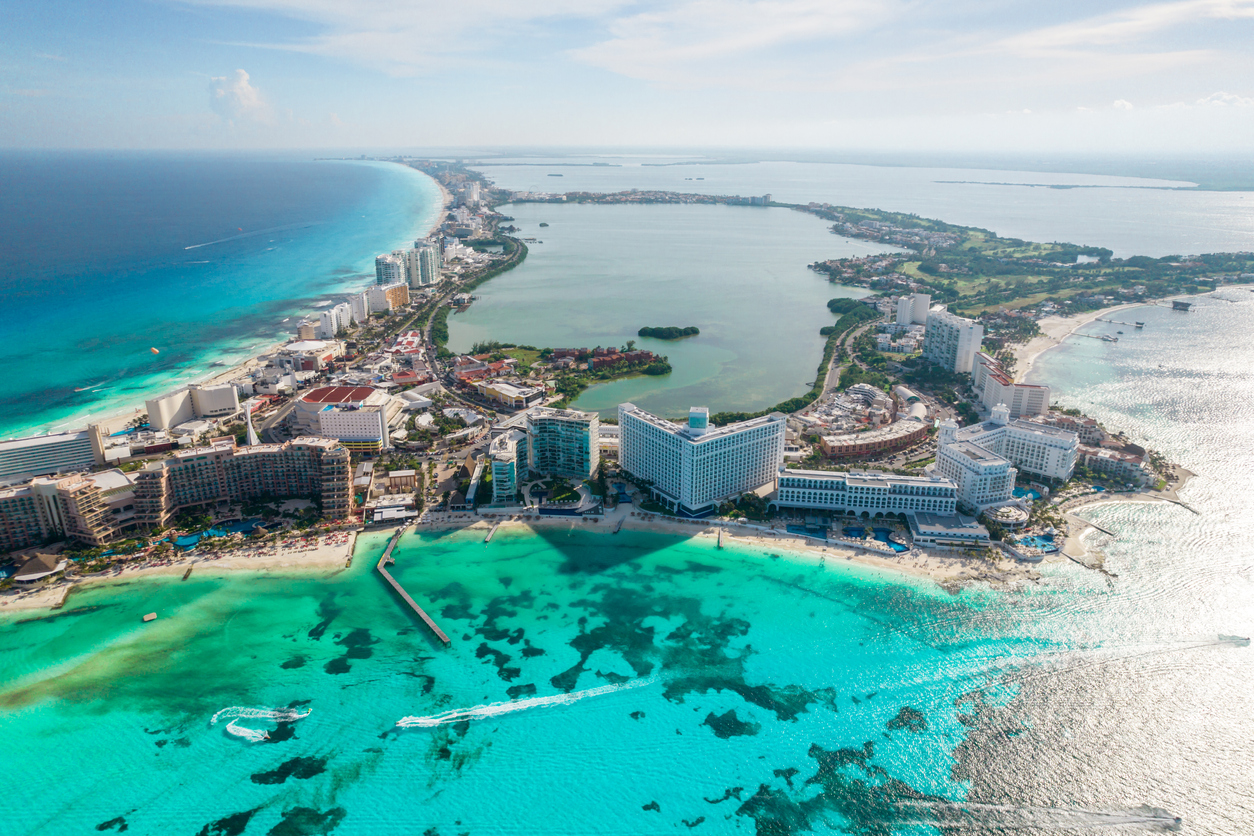 At the beginning of the city's recent tourism boom, the state of Quintana Roo — where Cancun is situated — was deemed a "green light" area by Mexico's federal government. However, with rising case rates, it's now a "yellow light" location.
Being in the yellow category means that local hotels aren't allowed to exceed 60% capacity. That limit also affects restaurants, some businesses, and tourist events.
Most area hotels are functioning at 60% to 65% capacity. A few have received permission to exceed the 60% limit, though the rationale behind that permission is unknown to the public.
Another possible reason for Cancun's success with tourists is the fact that many area hotels are providing guidance to visitors with travel concerns. Additionally, hotels are offering flexibility: schedule changes, refunds, and postponements.
Even wary tourists aren't canceling their trips — most are opting for postponement. That's heartening to the tourist industry.
Nonetheless, Cancun might be heading toward a "red light" designation. Cancun's rising COVID-19 rates have led to a spike in cases throughout Quintana Roo.
On Dec. 20, the state logged 28 new cases. By Jan. 20, that number was 2,108.
Fortunately, death rates haven't spiked correspondingly, remaining in the single digits each day.