Finding a digital nomad job might seem impossible to some people. Maybe you think that only the "chosen ones" get to work and enjoy getting to know new places at the same time.
However, if you are determined and know where to look for remote jobs, it's definitely feasible and even surprisingly easy for some people.
The list of professions that can be done remotely and therefore are compatible with the digital nomad lifestyle is getting bigger and bigger every year, which is a definite advantage for everyone that wants to try it out.
We will introduce you to great websites that will help you find a remote job but before that, we'll get to the specific professions that don't put an anchor on you and allow you to travel.
---
Table of content:
Professions that can be done remotely
Taking Online Surveys (only USA, CANADA, AUSTRALIA)
Websites To Find Digital Nomad Jobs in 2018
---
***BEST UDEMY COURSES***
Digital Nomad Jobs / Professions that can be done remotely
Can't figure out what to do remotely while living like a true digital nomad? Hopefully, the next section of this article will help you find something that you are good at, enjoy doing and can do remotely.
Here are some ideas:
Copywriting is the act of writing texts for the purpose of marketing and advertising. As you can imagine, a freelance copywriter can communicate with clients online and therefore work basically from anywhere, as long there is an active Internet connection. And that's true for all of the professions we list here.
If you think you can write well, be sure to try it out. And if you don't want to create only marketing texts, feel free to branch out of copywriting to general writing that can cover an endless spectrum of topics and styles, as long as you find the right customers.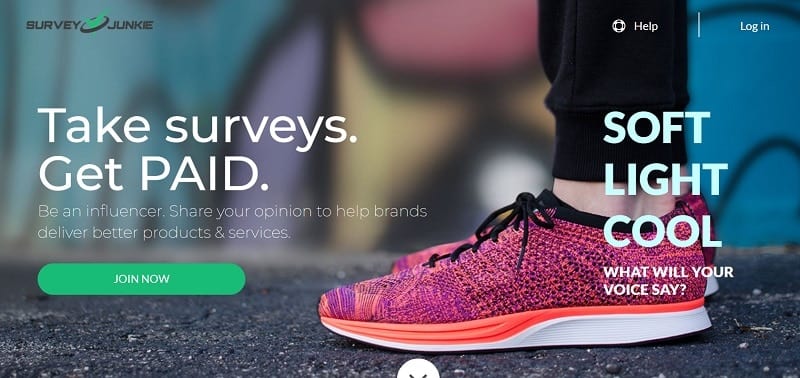 Another very easy way how to start your digital nomad life! On websites, such as SurveyJunkie.com you can get paid for sharing your opinions and testing various products or projects to help brands with their customer research.
All you need is to register and build-up your profile! Once it's done, you gonna start receiving surveys that match your knowledge, hobbies or products & services you usually use.
There are almost no requirements for this job and the starting cost is almost zero, you can probably do this even on your smartphone. You can combine this with some writing job above in order to get a FULL TIME.
Check out also a list of top 5 Survey websites to make money!

Big companies have their own social media managers or hire online marketing agencies to manage their social media.
However, smaller companies often hire freelance social media managers that take care of their accounts and help them grow.
Social media manager takes care of a lot of stuff:
Designing a social media strategy

Creating new posts and ideas

Creating graphics and infographics or outsourcing them to illustrators

Analyzing the success of past posts to determine which of them works best

Reacting to comments and messages to keep a good relationship with the followers

…
Can you imagine yourself doing that?
This is technically not a job, but it's something that can make you location independent.
Start your own website or blog and promote other people's products or services that you believe in. You will receive a percentage of sales made to people that came to their websites through your affiliate link.
As this is basically a business, it will take some time for you to achieve the income necessary for you to become a digital nomad, but it can eventually give you the location independence you want.
TIP: Check out one of the biggest affiliate networks CJ.com or become an affiliate with amazon. Here is ours latest & most profitable amazon affiliate comparison post about portable generators for RVs.
The translation is a great freelance job to do if you know multiple languages really well.
Translating is regulated in some countries, so you might have to have the necessary education to do it legally, but in many countries basically, anyone can translate, as long as they manage to find their customers. And translating can definitely be done remotely.
Illustrating and graphic design
Have you always been good at drawing? Maybe it's time to turn your skill (and passion) into a career.
Become a freelance illustrator or graphic designer. Use social media to promote your work or previous drawings and you might find some commissioned work that will mark the beginning of your freelance career.
TIP: Consider also creating and selling graphic products on websites like Creative Market or Graphic River.
Graphic design is a bit more general than illustrating, but that doesn't mean it's not a good digital nomad job. On the contrary, there is a huge number of people that do it remotely.
Programmers can work remotely too! There are countless remote programming jobs opening every day.
There are even websites dedicated specifically to remote programming jobs. If you are a programmer or want to become one, it's a great opportunity to become location independent.
TIP: one of the best paying programming jobs you can find at Toptal.com
Virtual assistant
Who is a virtual assistant? It's a person who does various small tasks for a company or another person. Just like a personal assistant, but done remotely, from the comfort of your home or basically from anywhere else.
Data Entry Jobs
Data entry is definitely worth giving a shot if you really want your digital nomad job as soon as possible. This type of job doesn't require expertise or any extra education and there is also zero starting cost.
Usually, it's pretty simple and manual work which can't be automized. It might not be the most fun but it's a great way to start. All you need is to make a good playlist and enjoy some nice music (or even audiobook) while moving data around.
These jobs mostly require entering data into sheets, databases or websites for various projects in e-commerce, marketing companies or corporation with many customers.
It won't make you rich but it will get you the freedom of working from home or cafe somewhere in Bali.
Are you great at writing but don't want to write for other people? Write for yourself!
Create a blog and write about stuff you care about. Who knows, it might become a career one day, making you able to become a digital nomad. You can blog from anywhere, can't you?
TIP: We recommend article about starting a blog by Matthew Woodward, one of the most successful bloggers / affiliate marketers.
This is a bit different because tour guides don't work online like the rest of the professions we talk about in this article, but it might be an ideal solution for some people.
If you like to work with people and want to get to know new places really deeply, you can become a tour guide.
Yes, it does require a lot of studying every time you go to a new destination as a digital nomad, but you are dedicated and like this idea, you might get it to work.
Transcribing is a bit duller than other professions in this article, but it might be a good place to start for you.
It can be done remotely and, as you can imagine, basically anyone who knows how to type can create written copies of videos, audio material, lectures or spoken word.
TIP: We're usually using REV.com for transcribing.
Squadhelp.com – SUBMIT NAMES FOR COMPANIES
If you have a way with words and a competitive edge, try submitting names to Squadhelp naming contests.
Squadhelp was designed to make agency-level naming support affordable and accessible. Businesses launch naming contests, and Creatives (that's you) submit ideas to compete for contest-awards, which are a minimum of $100.
The Squadhelp creative community spans across the globe, meaning that as long as you have internet access, you can participate in contests.
Squadhelp Creatives have worked on more than 20,000 naming projects.
Client range from early-stage startups to large enterprise businesses like Nestle and Dell. Squadhelp contests are not limited to naming, either–there are opportunities to work on taglines and logos, too.
Lend your creative energy to the crowdsourcing game by joining as a creative. You'll get feedback from contest holders so you can tailor your submissions to what they are looking for.
Not sure where to start when coming up with ideas? Squadhelp's blog has tons of tips on how to name a business along with other resources that Creatives can leverage to come up with better ideas.
Where to look for digital nomad jobs?
There are many websites that are helpful when looking for work that can be done remotely. I will not list all of them, because there is a risk of information overflow, and it's honestly impossible. I'll simply list the ones that I consider the best.
Upwork is one of the most well-known websites of its kind. It connects business to freelancers that do all sorts of work for them.
You can register as a freelancer for free, create (and ideally fine-tune) your profile and start looking for work. It's that simple.
The "job" selection at Upwork is very rich. Businesses are always looking for candidates in many different fields ranging from highly vocational and specific to those that pretty much everyone can do, regardless of previous expertise. That's why Upwork might be a good place to start if you don't have a lot of work experience. You can apply for beginner-level jobs and build yourself up from there.
Of course, freelancing at Upwork has its ups and downs. There is a huge number of open positions, but there is also a huge number of freelancers looking for a job. That's why it can be quite difficult to actually get chosen.
That being said, if you spend some time building your profile, polishing your communication skills and looking for jobs, you will definitely manage to find something that you can do remotely.
The other negative is the fact that Upwork "takes" a percentage of the money you make using the service. The fees range from 5% to 20%, depending on how much money you make working for a specific client. But that's only fair because Upwork offers really great service that helps a lot of freelancers and companies.
Hubstaff is a time-tracking solution with all sorts of features for teams and companies. However, at talent.hubstaff.com you can find a website called Hubstaff Talent, which functions as a marketplace for people looking for a job or looking to hire.
Unlike Upwork, it's free to use for both sides, which is definitely an advantage.
You can browse jobs by required skills, which makes finding suitable positions very easy. Just pick a skill you are good at and browse through the open jobs that can be full time, hourly or for a fixed price.
To apply for a job, you need to sign up for Hubstaff Talent, but it's free, quick and easy, so that shouldn't be a problem.
Besides looking for open positions you can also create your own profile and allow companies to find you when looking for professionals with the skillset you possess.
Let the world know what you are good at and one day you might get an e-mail that will mark the start of your new career.
Remote OK, as its slogan clearly states, is for finding a job you can do anywhere.
It's made by Nomadlist.com, one of the most well-known digital nomad websites that might help you find the best destination for your next digital nomad "trip".
Combine that with a new job from Remote OK and you are good to go!
Unlike the two aforementioned websites, Remote OK can't be used to find freelance work. It's focused specifically on jobs that can be done remotely.
Use the job categories and search feature to find something that you can imagine yourself doing while living the digital nomad lifestyle.
Also, feel free to follow Remote OK's Twitter account or subscribe to its mailing lists to stay up-to-date with the new positions posted to the website.
Remotey is a website dedicated specifically to remote work. It helps companies find remote talent and also helps people find remote work. Just go to the website, click on "Vacancies" and start looking for your new adventure.
You can choose between jobs that allow you to be fully or partially remote and also filter them by time commitment and your skillset.
Currently, the job database is not as rich as on the other websites I go through in this article, but Remotey plans to add price based tasks on top of the database of vacancies that are available at the time of writing of this article.
If you don't only want to do any work that comes your way, but you want to work for interesting and innovative companies, Jobspresso is just for you. It makes sure that only top quality positions from great companies are displayed.
What's more, it's not free for companies to post a listing, which also raises the bar for the employers.
Jobspresso is not aimed specifically at remote jobs that can be done from anywhere, but very few of them are linked to a specific location or city. There are jobs that can be done from anywhere, from anywhere in a specific region, from places within a specific time zone, etc.
If you want to work and travel the world at the same time, be sure to pick a job that can be done really from anywhere.
Feel free to use filters on Jobspresso.com to make it easier to find a relevant position. You can also follow the site's Twitter account to be one of the first to know about new listings and increase your chances of finding your dream job.
BIDVINE
Bidvine is an effective way for professionals who work remotely to grow their business and find new customers. To get started simply create a free professional profile on Bidvine, describe your skillset, areas of expertise, and specify your preferences. Then Bidvine will send you customers that are a match for you.
Whether you're a web designer, tutor, social media marketer, or you offer another professional service remotely, you'll get matched to the customers you want.
You'll only pay a small fee when you wish to contact a customer, if a job doesn't seem like the right fit for you, it's completely free to pass on a job lead.
There are no subscription fees, and you aren't charged a commission for the jobs you're hired for.
Indeed.com is quite possibly the biggest job marketplace on the Internet. Tens (or hundreds) of thousands of new jobs are posted daily, which makes it a great place to find what you are looking for.
It's not a digital nomad and remote work website. It's more of a traditional job website, but it, of course, contains also jobs that can be done remotely. Just be sure to use the Advanced Job Search functionality to display only the positions that are interesting for you.
It can be more difficult to find a remote job on Indeed.com, so I would personally first try out the other options I mention in this article. If you don't manage to find anything, try Indeed.com.
7. YOUR OWN Social media
Social media is a great tool when looking for a remote job. There are countless Facebook groups focused on the digital nomad lifestyle, remote work or even in specific fields.
Use the digital nomad groups for inspiration and the other two types of groups to look for a job you might be good at.
TIP: Check out Global Digital Nomad Network (32k members)
It might be a bit more difficult because you first have to look for the groups and only then for jobs themselves, but trust me, it can be really worth it.
Are you ready to start your next adventure?
If you are just thinking about becoming a digital nomad, it might seem like a scary step for you. Don't be afraid to try it.
In the worst-case scenario, you will learn something new and figure out whether this lifestyle is the right for you. In the best-case scenario, you will discover something that will keep you going for the rest of your life.
Only one way to find out!
Pinterest