Traveling to major tourist destinations in the offseason is the best! Why? Because you can experience all the major sights without having to elbow other tourists and save loads of money as well.
Imagine experiencing no queues at the dinner tables, buying flight tickets for half the price, and not waiting for 7 hours to get into a museum. During peak season all these things can make you hate traveling while you silently wish for all the tourists to just disappear.
Smart travelers know how to avoid crowds and that's what we are here for. Presenting you some of the best places in the world to have your amazing vacation without millions of people fighting with you for the perfect photo of the main attraction. Are you excited? We are as well, so let's get started!
Tuscany, Italy
Tuscany is a real dreamland in summer. However, this season of the year brings higher hotel costs and a slew of travelers.
As experienced travelers know, this famous Italian wine region is beautiful at any time of the year. In fact, the region's rich and famous vineyards and local cuisine are best enjoyed in winter.
Tuscany is also known as a cultural destination because of its art and history, and you do not need the sun to appreciate these components of their culture.
The walled medieval villages of Montepulciano, San Gimignano and Pienza are even more pleasant to visit in the off-season because there are no crowds.
But Tuscany also has an adventurous side. Other activities you can do in Tuscany are,
Going for a long hike in the mountains.
Renting a Vespa and running through the countryside
Visiting naturally formed hot springs – Popular hot springs are Bagno Vignoni, Bagni San Filippo, Petriolo, and Saturnia.
St. Lucia – The sun-soaked Caribbean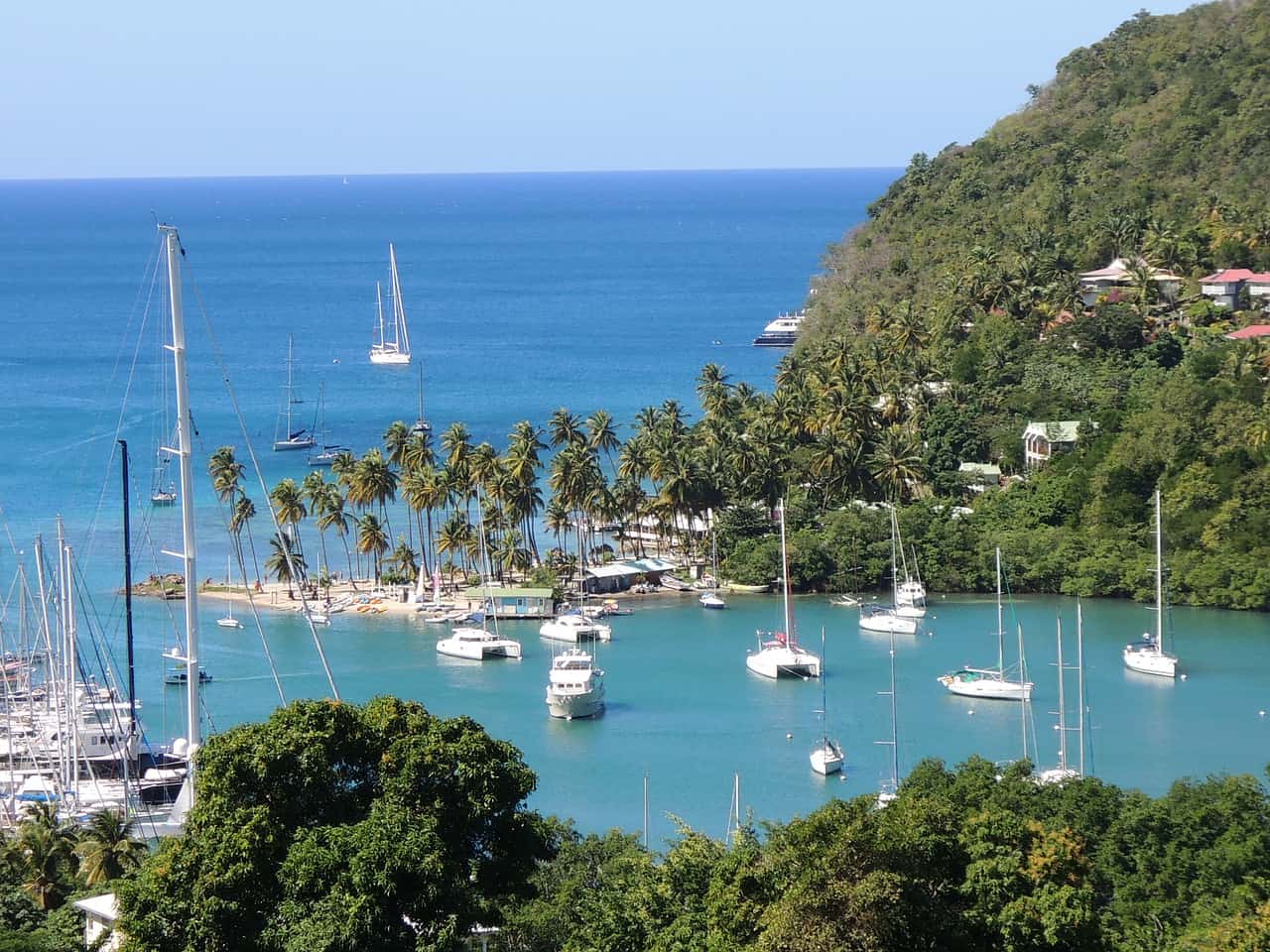 There are 1000s of reasons to visit the island in any part of the year as it truly is astounding. The busy high season is from mid-December through April so it might be smart to avoid it at that time.
The hotels, attractions, and restaurants will be heavily booked and more expensive than in the offseason, so make sure that you reserve everything in advance.
June through November (The Caribbean's hurricane periods) are better if you want to avoid high prices and crowded beaches.
Prices on airline tickets and hotels drop for as much as 50% so this is the perfect opportunity to take advantage off. There doesn't exist a person in the world that doesn't enjoy the Carribean so don't miss out on an experience of a lifetime.
Visit Fiji During Low Season!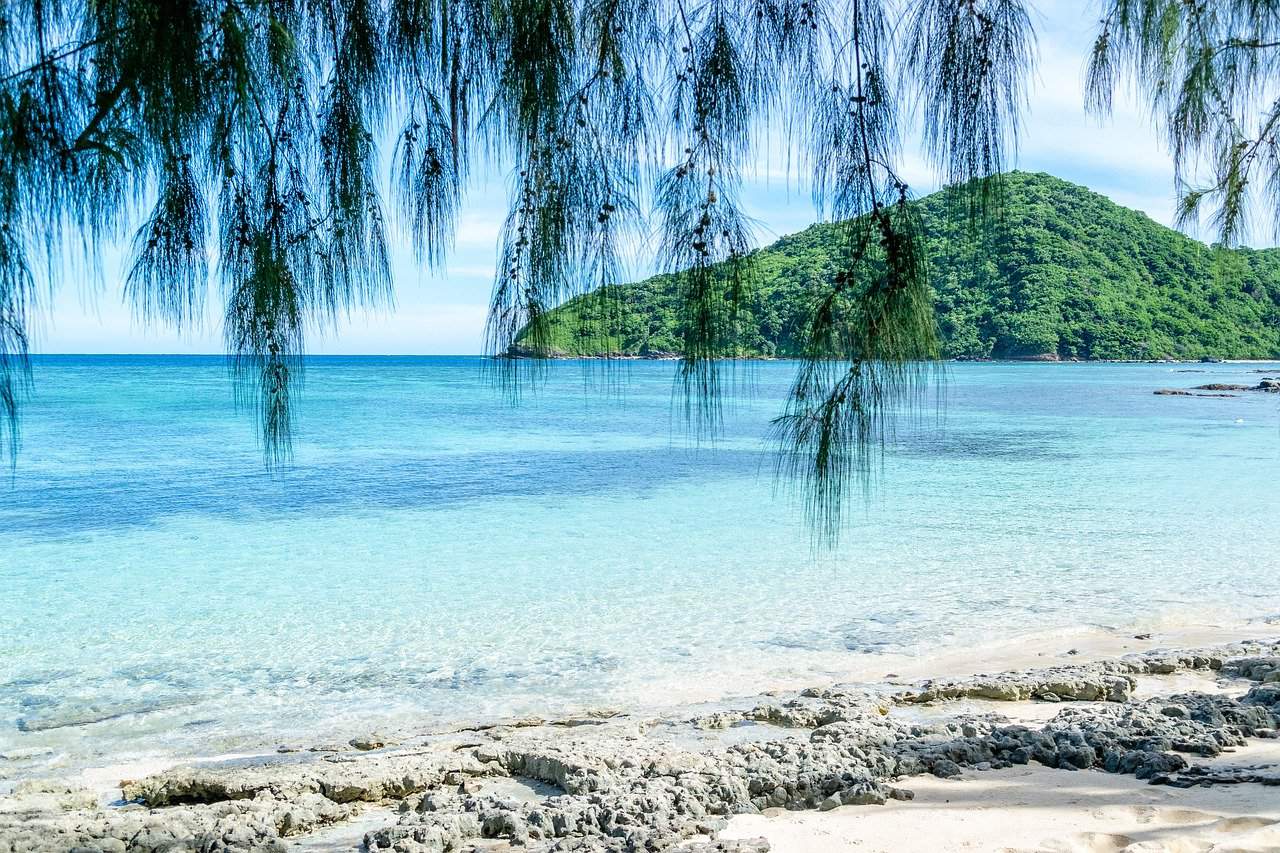 Fiji is a pleasant tropical destination perfect for an excursion during any time of the year. Although this utopian island Shangri-la doesn't have any discernible "seasons", there are certain periods of time during which more or fewer people choose to visit this incredible place.
Fiji's "wet" or "low" season can be just as inviting as the "high" season when tourism is at its peak.
During the months of November through late April, you'll be able to catch much cheaper flights and score completely affordable lodging, all while not sacrificing any of the sunshine you'd normally expect to experience here, and simultaneously beating the crowds.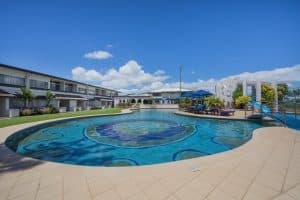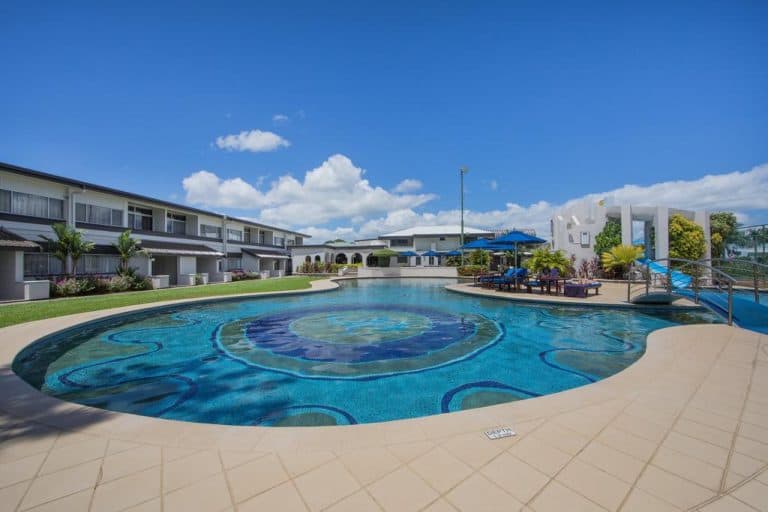 These are some of the perfect months to plan a visit for, especially if you're looking for a quiet, relaxing trip for Adults. The swimming pools and beaches won't be nearly as congested, and since school is in session, there won't be as many noisy children to kill your vibe.
Christmas break is one of the only times during the winter months where you'll find kids running about. Falling within the first couple of months of the low season, this is the perfect time to bring the kids for the ultimate family getaway during the holidays.
All in all, if you're craving a bit of the island life during the winter months, Fiji is a must for you.
A Sub-Tropical Getaway During Hurricane Season? Yes.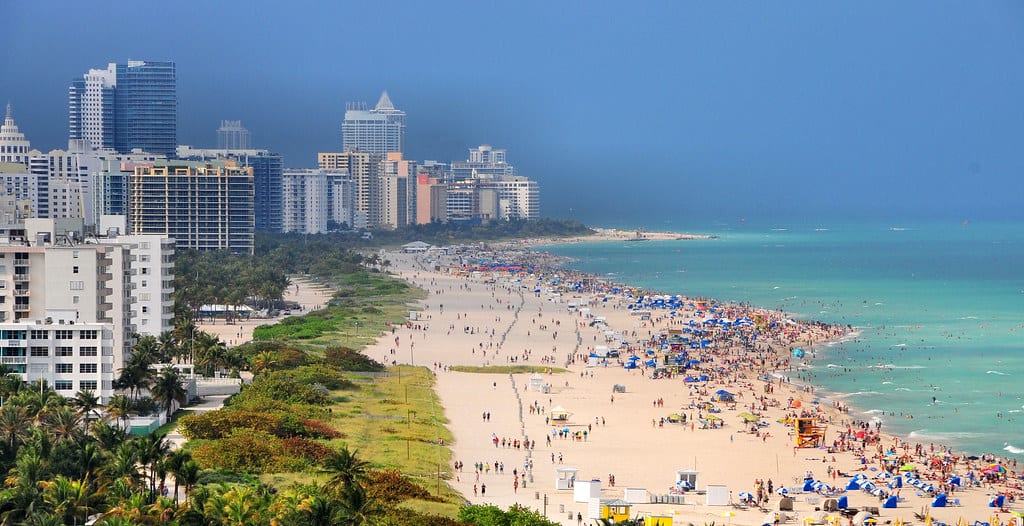 Florida gets a bad rap during the months of August and September and as a direct result, vacations here can be much more affordable during this time.
Over 20 million people live, stay, and enjoy the state every year during the tourist dreaded "hurricane" season, when in fact hurricanes aren't nearly as common as you'd think.
Prior to 2016, Florida hadn't seen a hurricane make landfall in over 11 years. That all came to an end in September 2016, when Hurricane Hermine touched the coast and shortly thereafter, weakened into a tropical storm. In 2018, Florida saw the effects of Hurricane Michael along the panhandle. Although this may be enough to scare some people away during these months, you can take advantage of the cheap airfare and lodging prices. That being said, It's always best to choose to be prepared for the unlikely, yet potentially extreme situations if they do so happen to arise.
Depending on where you are in The Sunshine State, you can anticipate rain showers for an hour or so nearly every afternoon, especially on the coast. Although this is true, it usually tends to clear up fast and things are bright, sunny, and back to normal in no time.
Purchase traveler's insurance! This is a great option for anyone traveling under any circumstance, and it would be a smart move for someone visiting Florida during this time period.
Check with your airlines, hotels, etc. to confirm how they advise their guests of any potential dangers. Also, you can stay ahead of the game by downloading weather advisory apps to your smartphone and checking the hurricane and tropical storm information websites.
With this information at your fingertips, it's up to you if you're willing to make the decision to travel here during the off-season season, but if you do, you just might find yourself having the time of your life.
New Zealand – Travelling in Off Seasons
There are countless of advantages of traveling to New Zealand in the offseason. The least amount of tourists are from June to August (winter time), March-May and September-November.
In the offseason, everything is cheaper and in spring and fall, everything is stunning. The winter is perfect if you love skiing and snowboarding.
During the off-season, you will also have the opportunity to meet locals and you can afford to be more impulsive and not have everything booked in advance. New Zealand has a good reputation all over the world, so booking a vacation there is not a bad idea. Nature is stunning and every sporty person loves the array of activities in New Zealand.
Greek Islands – The land of sightseeing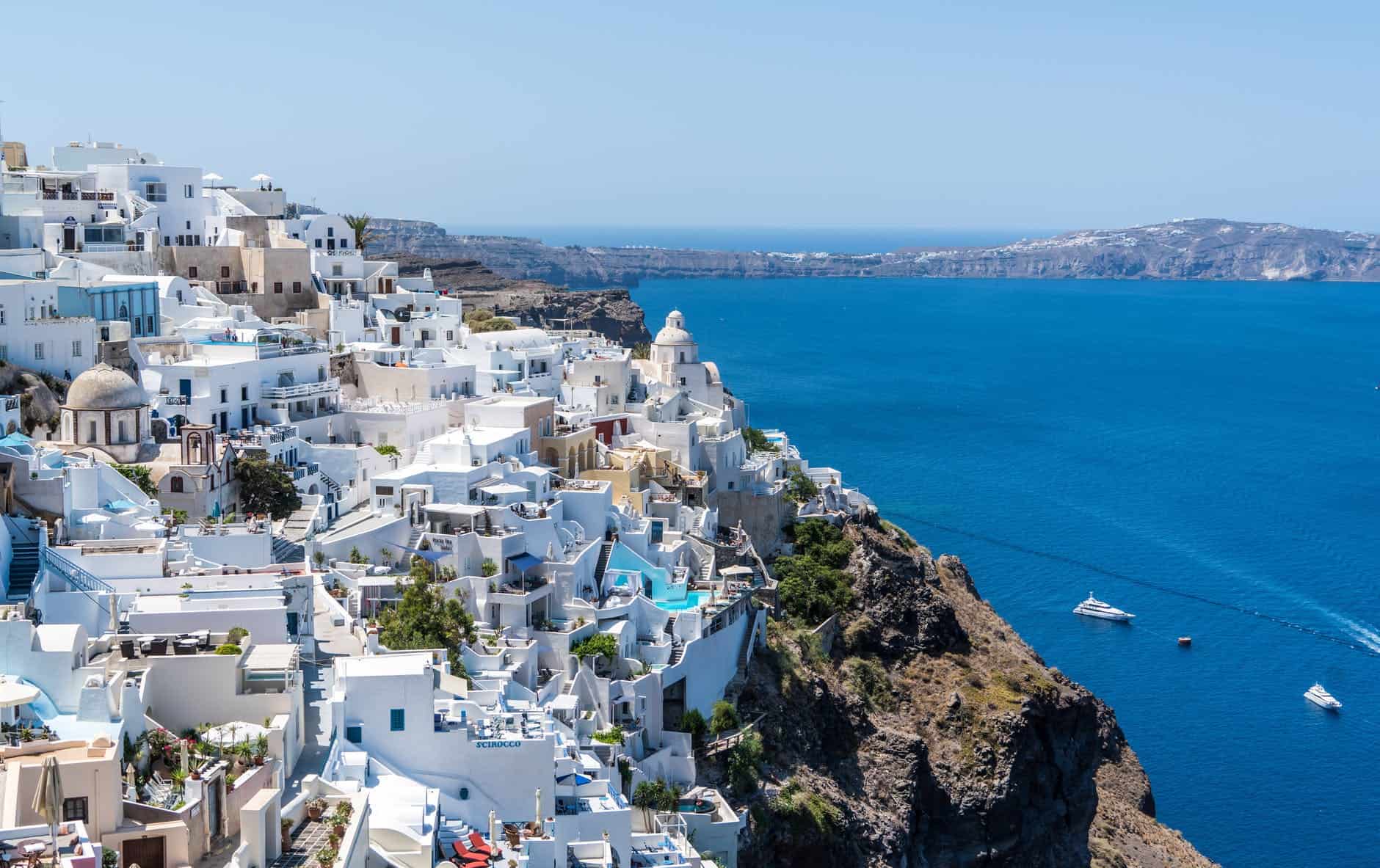 Amazing Greece turns into a crowded place from June to August, the most expensive months in the country.
Yes, in the off-season you'll miss the Mykonos nightfall, but in March still, visitors can enjoy Santorini and Athens sights with no regrets.
During this time hotel and travel prices drop largely. That's why travelers should plan to visit it in the offseason.
Experience the amazing greek culture and food, have fun on the beach or dance sirtaki with the locals. Greece should be on everyone's to-do list. If you haven't been there yet, what are you waiting for? Take advantage of its off-season prices and have a trip of a lifetime.
The Bahamas – The Country without fall season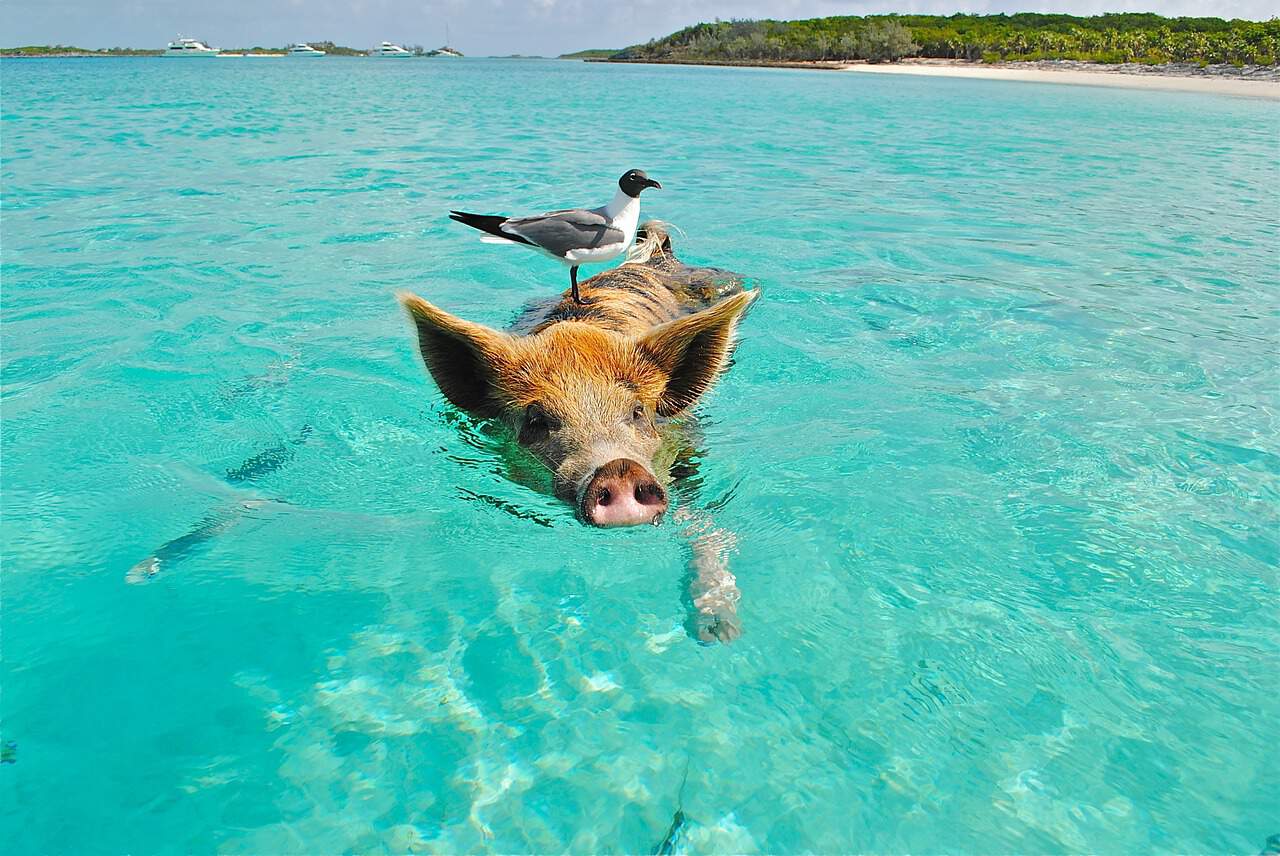 The best off-season time to travel to the Bahamas is autumn. If you don't want to struggle with the deadly storms and expensive deals, escape hurricane season. In autumn, you'll be thrilled with private beach time.
Anyhow there is no bad time to visit the Bahamas because of year-round it's always delightfully warm.
Tourist attractions are bustling during the high season so if you want to book a cheap excursion, have no crowds and see more with less go there in the offseason. You will fall in love with the place and will yearn to return to it once again in the future.
San Francisco – Land of four distinct seasons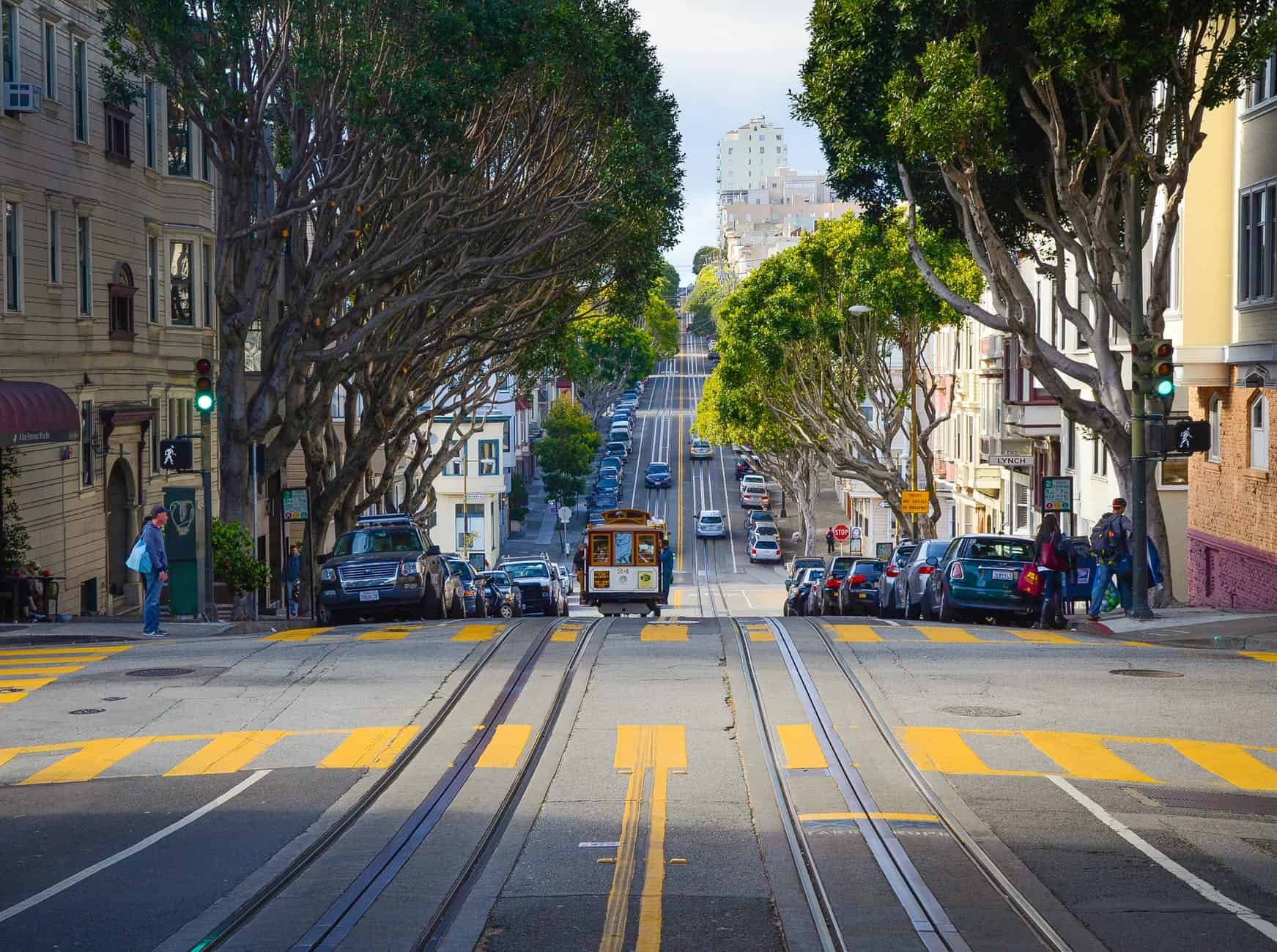 The best time to visit is from September to November, at that time it is the warmest and there are fewer tourists than in the summer.
It also is the perfect time to go to the beach because of its constantly sunny skies but don't underestimate the bayside breezes and pack accordingly just in case.
Spring is also nice because there is not much rain. San Francisco definitely is one of the gems of America and you should definitely not miss out on it if you travel to the USA. It's culture and tradition definitely made a mark in the history of the USA.
New Orleans – Enjoying Mardi Gras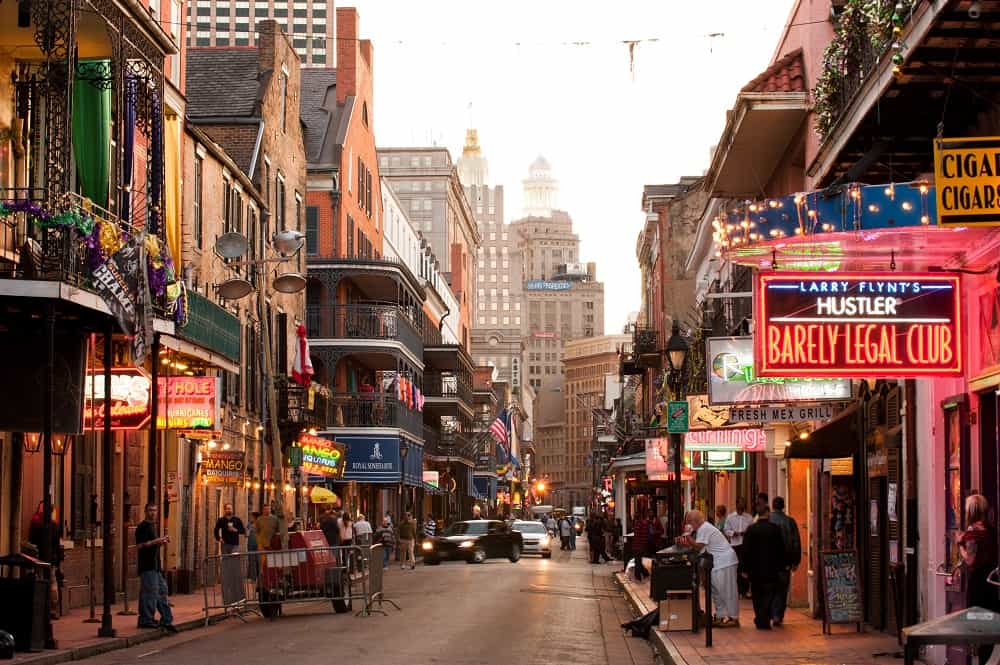 New Orleans is known for its crazy Carnival (Shrove Tuesday) celebration which starts just after Christmas. At that time it is really crowded but it is well worth it and you should book everything a couple of months in advance otherwise it might get sold out.
The winter is the perfect time to avoid the crowds, get amazing deals on flight tickets and cheap hotels. December and January are the coldest months so pack accordingly.
If the weather is more important to you, then we recommend you go there in spring or fall. In spring the prices increase for quite a bit but the city becomes marvelous as it gets warmer. We know you will love New Orleans and look back on the memories you have made there with joy.
Cape Cod – The Summer destination gem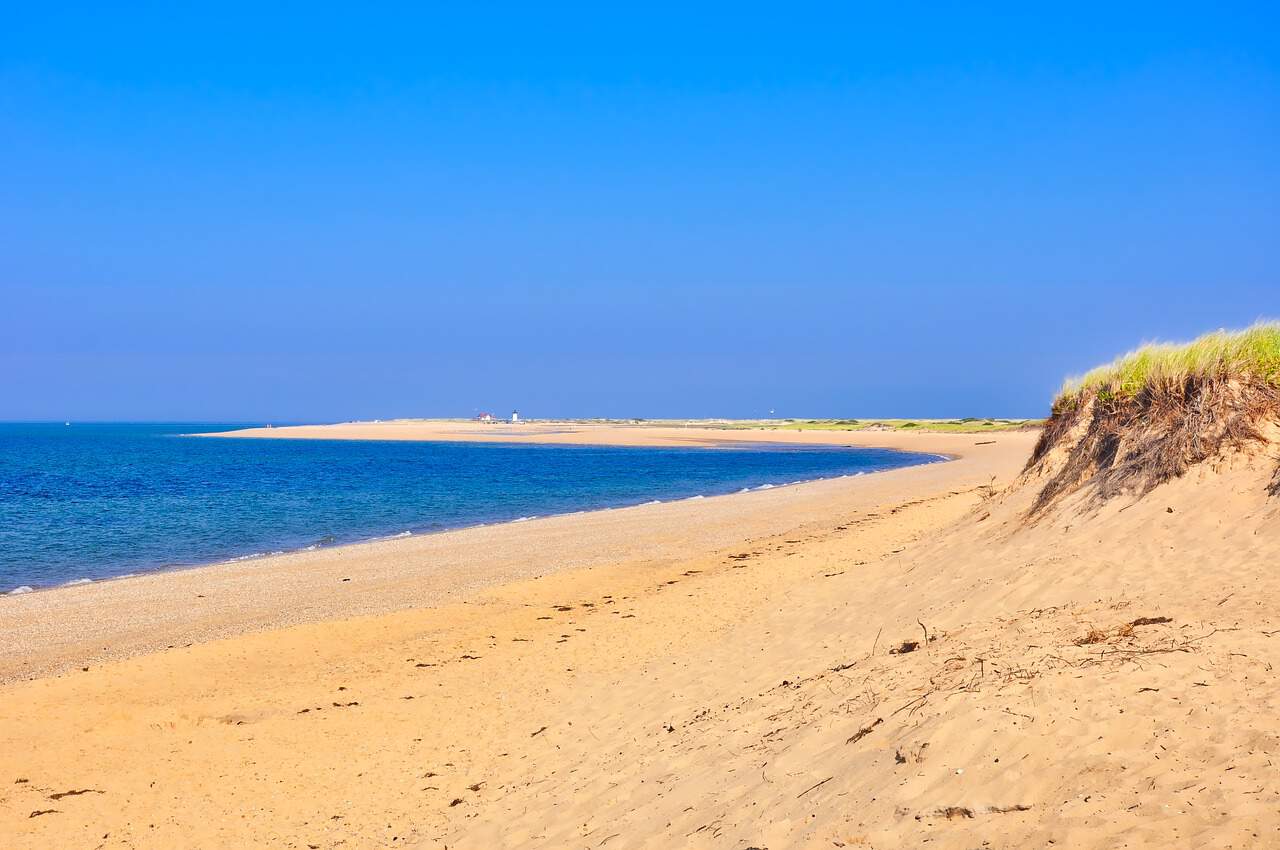 There's immense satisfaction in exploring Cape Cod during the winter time. Expert voyagers can try hiking and biking to experience the full fun of the period between October and November.
You also don't have to wait to for a plate of seafood on the table and the meals are extremely cheap. In autumn, travelers can explore Wellfleet Oysterfest to get a taste of the local culture.
Costa Rica -Travelling in Green Seasons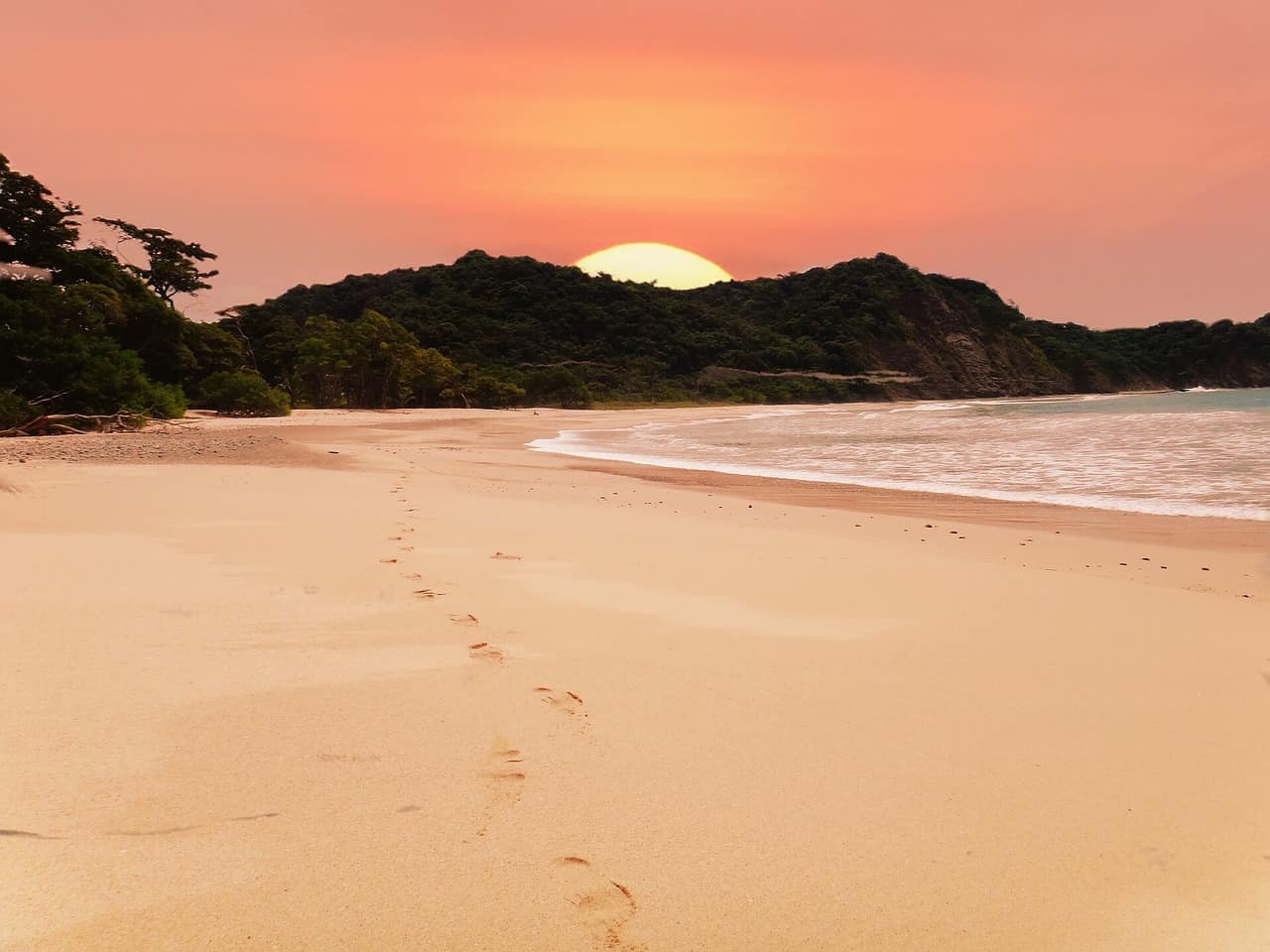 When crowds have gone back to schools and to work, smart tourists can start packing to get a better deal. The rain and clouds create beautiful green landscapes and transparent waterfalls throughout the downtime.
Enjoy pleasant moments in nature and find joy in the afternoon rain while resting in a hammock. How could you not enjoy that, Costa Rica definitely is a must go in the offseason. Nature is beautiful, people are friendly and the prices are low, seems like the perfect package.
Florence – The City with full of crowd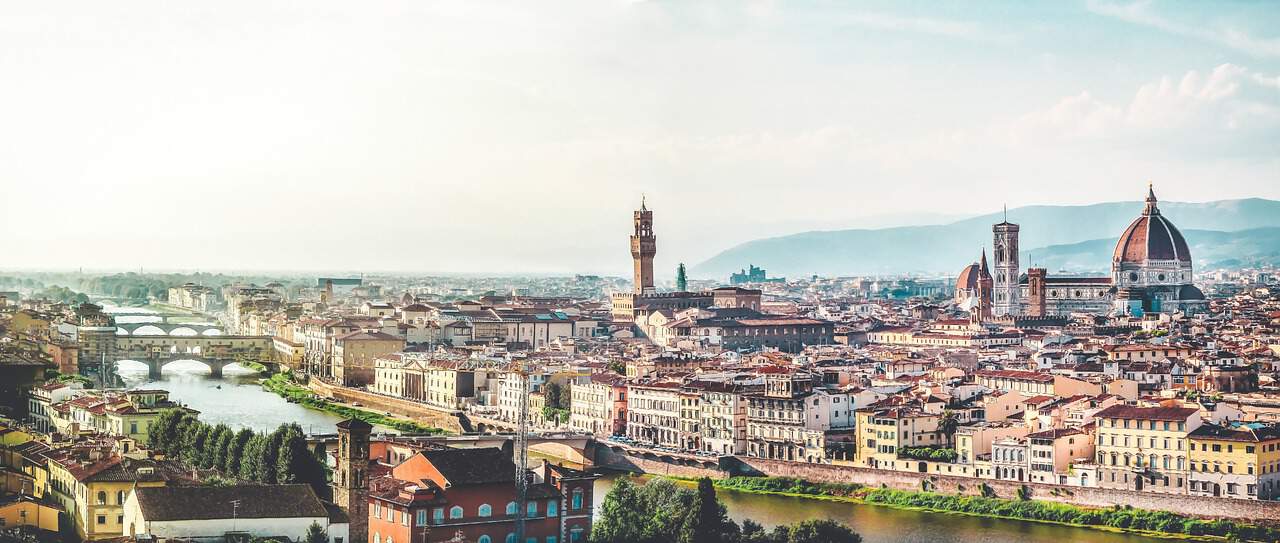 In the off-season, the crowds are gone entirely. The downtime starts in November and ends with Easter. Vacationers can get pleasure from rainy evenings and connect with locals all throughout the season. Except for Christmas and New Year eve, the prices go down for almost a half which is amazing for budget-oriented travelers.
You will definitely not regret visiting Florence in the offseason and you will be completely amazed at the beauty of the Renaissance architecture.
Italian culture is something you have to experience and their cuisine is something you won't ever forget. What are you waiting for, book your flight tickets to Florence right now!.
Bali -The Romantic Honeymoon destination
The month of June to August is the most crowded time in Bali, Indonesia. Eat, dance and explore at most affordable prices between September and October, the down season. You can get you luxury hotel or resort for the lowest prices in those months!
Everything turns green at that time so you will definitely enjoy the scenery. You will be the only person visiting the sights so it will be perfect for taking photos for Instagram. Traffic is also non-existent in those months. Bali has been referred to as the paradise on earth, so it must be amazing. It is perfect for reconnecting with yourself and experiencing the world on a deeper level. Go to Bali and experience it yourself!
There is plenty of things TO DO in Bali and you won't know what to do first, even when visiting in low / rainy season.
Byron Bay, Australia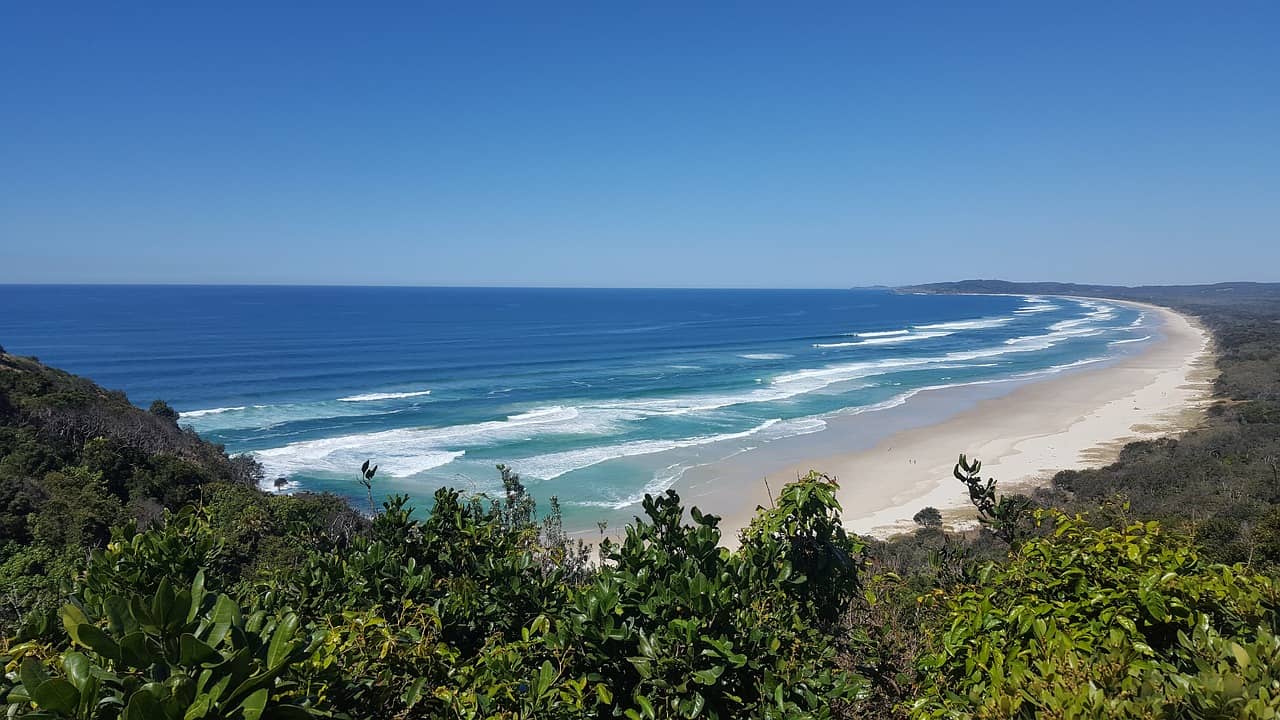 Check out coolest hostels in Byron Bay, Australia for backpackers, they can be your affordable alternative.
Though Byron is popular throughout the year, there are exciting things to explore in the offseason. The beginning of wintertime is awesome because it isn't too cold to swim but surfing becomes way more enjoyable. Spring from September to November is also amazing.
Why? The weather is dry, the temperatures are pleasant, the prices go down and there are countless activities you can do. Australia is on most of the people's bucket lists, we think it is time for you to cross it of yours! Though the country has a very strict decree for hunters, they're allowed to take part in Red Deer hunt game throughout the year.
So an opportunist won't miss the chance to take part in such a thrilling game with his best binoculars for hunting and will make his/her journey more meaningful.
Prague, Czech Republic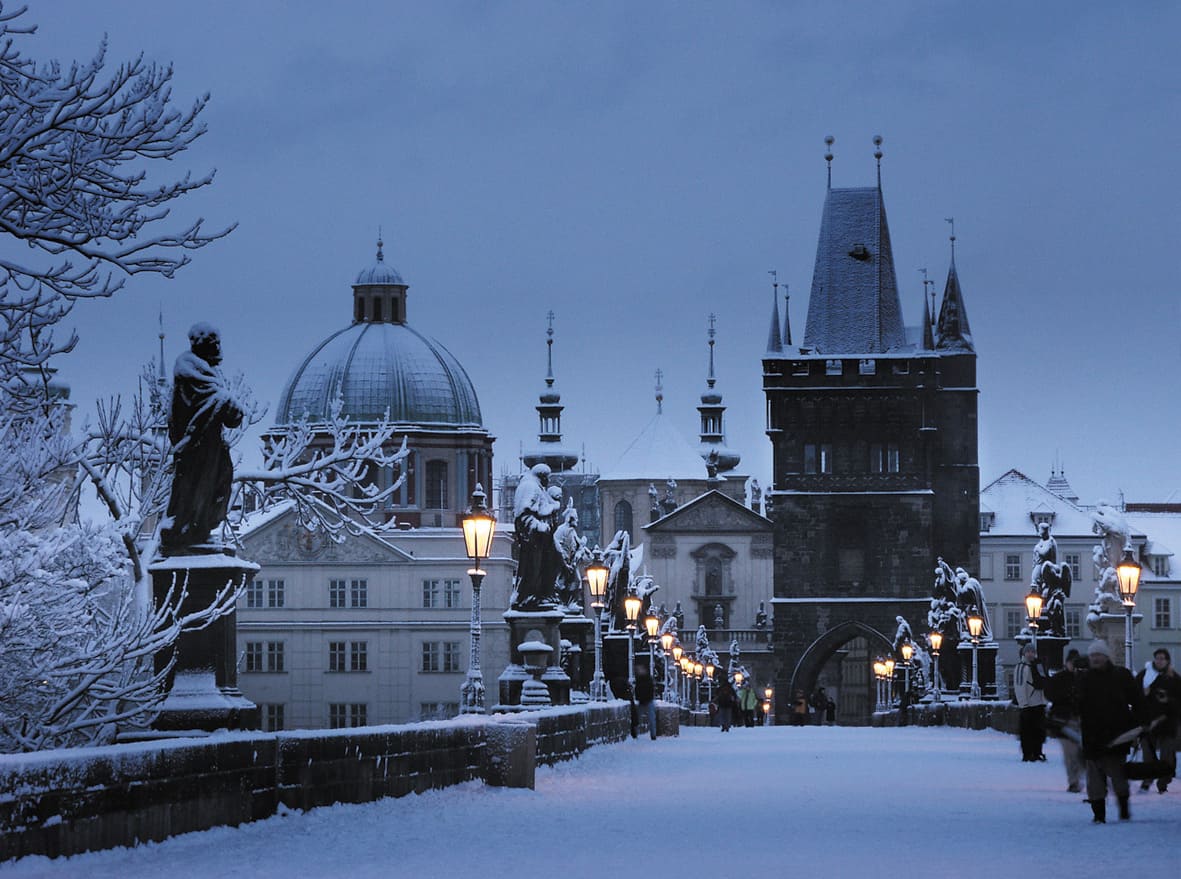 Prague is one of the most beautiful places in Europe, visiting in offseason is definitely recommended because it can get pretty crowded in the summer. Winter is one of the best times to visit because you can really sense the soul of the city at that time.
Spring and early fall are perfect as well. The climate is chillier than in the warmer summer months but there are fewer crowds and cheaper hotel rates. Spring and fall, however, offer clear skies and sunny weather.
There are still some tourists in the spring so still prepare yourself and book everything in advance. We know you will love Prague so tell us how it was once you come back from your trip!
Cape Town, South Africa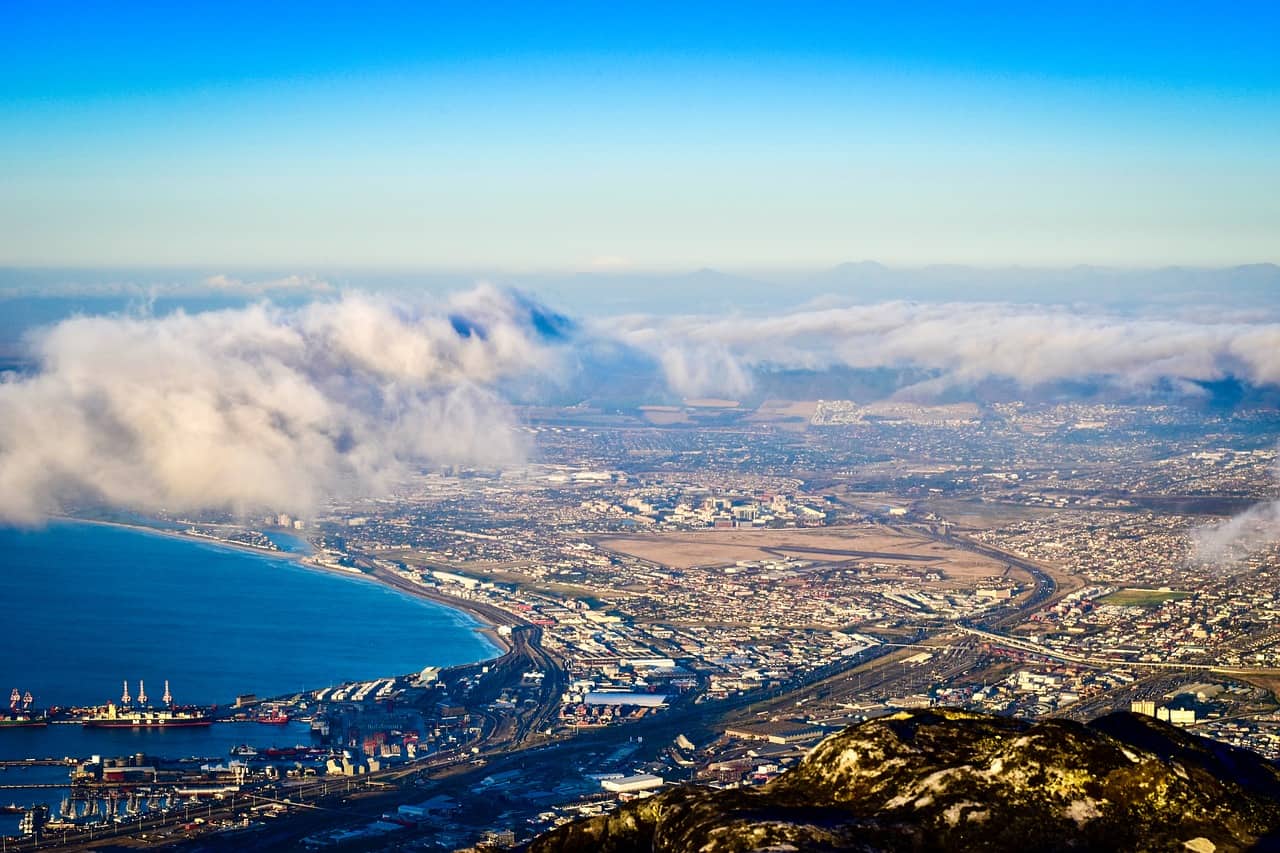 January to April is the best time to visit the city as the summer is just ending. December to February is the peak summer season when you can expect busy nightlife, crowded beaches, and a warm vibe.
By February most of the tourists leave making it perfect for saving money, chilling on an uncrowded beach and experience less wind. From July to September it is perfect for watching whales along the coastlines as well.
It can be a bit dangerous in some outside areas so don't do foolish things if you don't have to. Other than that Cape Town can be the perfect vacation destination.
If you are on budget or looking for great travelers community, check out our roundup of Best Hostels in Cape Town for Backpackers!!