One of the most common worries when applying for a digital nomad visa is the tax implications. Fortunately, there are a few digital nomad visas that do not require remote workers to pay taxes.
The digital nomad visas with no tax listed below can help you save hundreds of dollars in income tax.
Dubai
It is common knowledge that Dubai residents do not pay income tax. This explains why there are so many wealthy people and companies there.
This also applies to the digital nomad visa. This is a fantastic opportunity for remote workers who want to live a wealthier lifestyle among the rich, as it is the only visa for digital nomads in the Middle East.
Suggested: Nomad Cruise Returns: The Ultimate Networking Opportunity For Digital Nomads
Curacao
Digital nomads do not need to earn a certain amount of money to qualify for a visa. All they need is a spotless criminal record, proof of remote employment, and an address in Curacao as their primary residence.
Dominica
Dominica, a lush island in the Caribbean, also offers a tax-free visa for digital nomads. Digital nomads do not have to pay taxes for the first year of their stay in Dominica if they work remotely and earn at least $50,000 per year.
Anguilla
Anguilla not only has one of the simplest visa applications for digital nomads, but it also exempts visitors from paying local taxes.
Both remote professionals and university students taking online courses are welcome to move to the stunning Caribbean island for a year with no demand for income. As long as you have a valid visa, you may stay for up to two years.
Antigua and Barbuda
Another Caribbean country provides a tax-free visa for digital nomads. To qualify for a digital nomad visa, an applicant must make at least $50,000 per year working remotely.
Barbados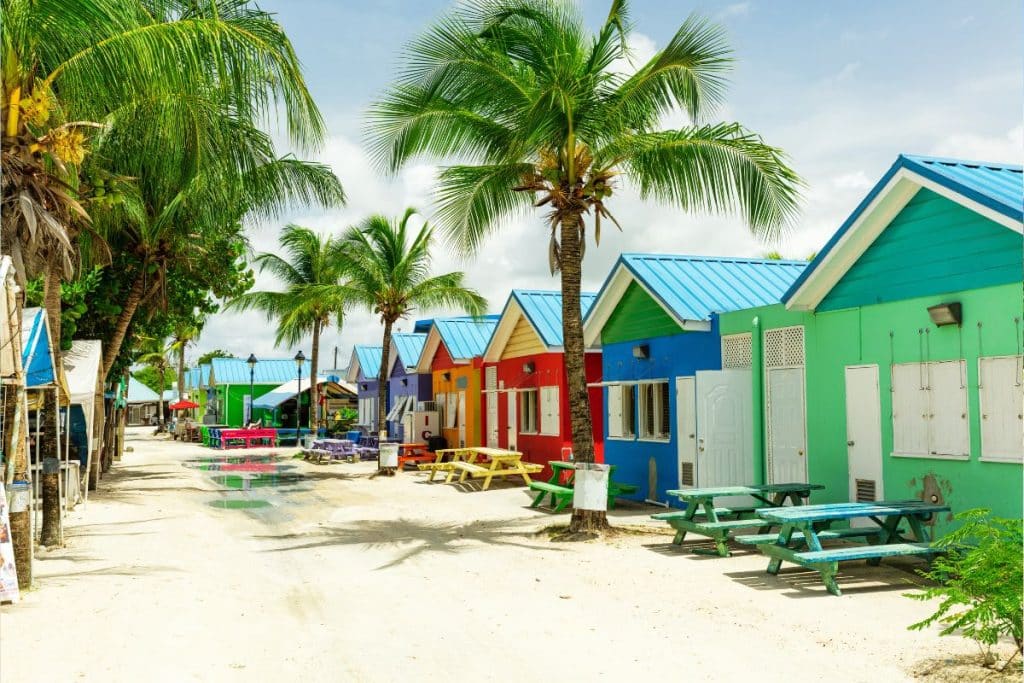 The Barbados Welcome Stamp enables remote workers and their families to reside tax-free for a year on this stunning Caribbean island.
Cape Verde
The country of Cape Verde, which consists of 10 islands off the west coast of Africa, is open to digital nomads and remote workers. You can work from one of these islands for six months while enjoying the pristine beaches, delicious cuisine and breathtaking scenery.
Bermuda
For remote employees and students participating in online courses, the British Territory of Bermuda offers a one-year tax-free digital nomad visa.
Croatia
One of only two visas in Europe for digital nomads that exempts holders from paying local taxes is Croatia.
This may be because digital nomad visa holders are only allowed to stay in the country for one year before they have to leave. Unfortunately, the visa cannot be renewed. However, you can reapply for it once you have been abroad for at least 90 days.
Costa Rica
The country of Costa Rica has long been a favorite among digital nomads. Remote workers were thrilled to learn that Costa Rica was introducing a visa for digital nomads because it offers stunning beaches, lush rainforests, and welcoming culture.