A former Mandala Air Boeing 737 that had been abandoned and unusable in Bali was bought by Russian businessman Felix Demin in 2021. The airplane is currently being transformed into a two-bedroom villa.
Of course, an infinity pool and wing-top patio are included for good measure. From March of this year, visitors will have access to it.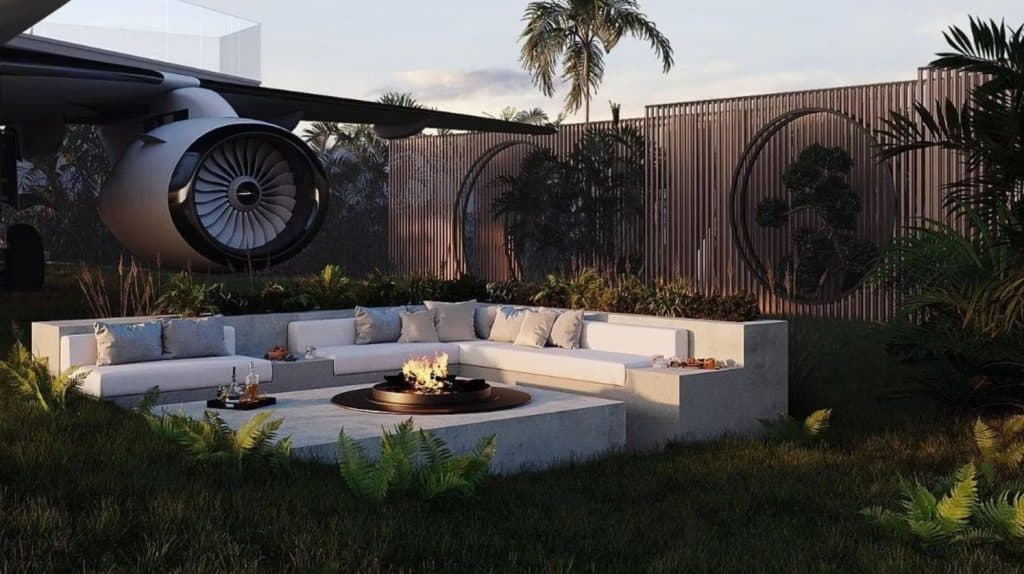 Iconic environment
After obtaining the necessary permits in September 2021, it took a week to move the aircraft to its new location on the hill, according to Business Insider. Before it was reassembled at its new location, it was transported in two separate pieces. The cabin and flight systems were all removed, but the fuselage still has the same shape. This makes room for everything you need when perched on an Indonesian mountaintop.
Demin said,
"Externally and structurally, this is a jet aircraft that we have turned into a luxury hotel."
The cost to stay in a bedroom with a basic design and use the toilet in the former cockpit is not quite in the range of a surf hostel. The project is already listed as being available for rent, with a nightly rate of 113.999.999 Indonesian Rupiah. That comes to about $7,367.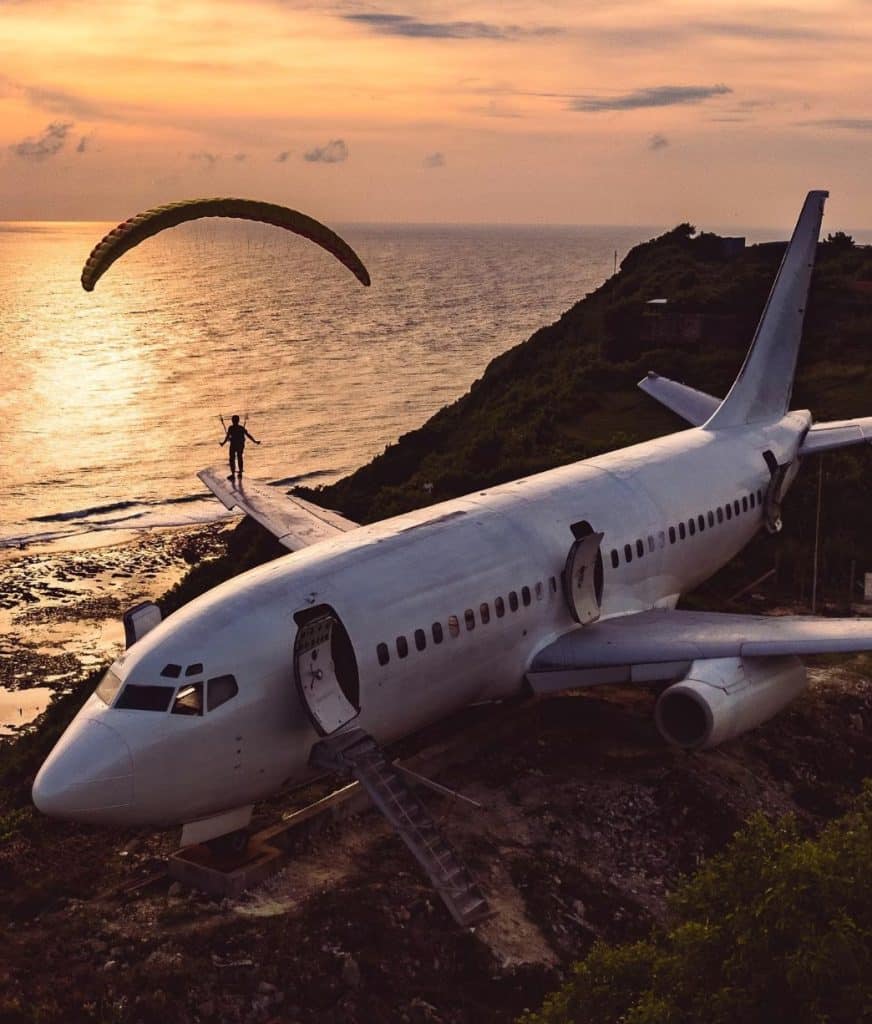 Another Mandala 737 conversions
In 2014, Mandala Airlines, an Indonesian airline, stopped flying. Over the course of its brief four-year existence, the airline operated a total of 18 Boeing 737s. All but two of the aircraft were 737-200s, and the lone 737-400. One of the latter has also found a new purpose after landing and is preserved as Lily Airways, a restaurant in Wuhan, China.
Another budget Boeing
There is always the JumboStay Boeing 747 at Stockholm Arlanda Airport if the cost of the private mountaintop 737 seems a bit too high for you. This option is also available if you prefer to sleep in an older Boeing. Even though there's no infinity pool or private bathroom in the cockpit, the location is rather amazing.