When it comes to activities, Orlando is often nearly synonymous with one thing: theme parks. More specifically, the city is known as the home to Disney World and maybe not much else. We handpicked best state parks near Orlando, that deserve as much attention as DW.
However, Florida's natural topography and warm climate lend itself to having created many wonderful state parks. These parks are perfect for tourists looking for a more slow-paced experience away from crowds as well as locals looking for an interesting getaway from the hustle and bustle.
Thanks to Florida's warm climate, many of these parks are accessible year-round and offer a variety of great activities for the whole family. From trail hiking to kayaking and more, the state parks of central Florida are stand out and must-see attractions that are often overlooked in favor of their more commercial theme park counterparts.
Rich with Native American history and featuring amazing wildlife, Orlando does state parks like no other state.
Wekiwa Springs State Park – Best for Kids!
20 minutes from Orlando,
direction: NORTH
Wekiwa Springs may hands-down be the most popular state park among Central Floridians.
Nearly 30 minutes out from Orlando, a drive of any length is more than worth it to get to this natural wonder.
Visitors are able to rent kayaks or canoes and explore the historical Wekiva River where the Timucuan Indians themselves once fished. Visitors looking for a more relaxing experience will be able to luxuriate in the springs or find the perfect tree to launch themselves off of and dive into one of Wekiva's beautiful lagoons.
Meanwhile, those looking to hit the pavement will likely enjoy hiking or biking down Wekiwa's scenic trails, or even enjoy some casual horseback riding.
The grounds offer camping facilities for those looking to ditch the hotels on International Drive, giving visitors a more truly authentic Floridian experience.
Wekiwa is a lushly tropical paradise, and visitors will likely forget the busy city is a mere car ride away.
Bill Frederick Park
20 minutes from Orlando

direction: WEST
Bill Frederick Park in Florida encompasses 183 acres fronting Turkey Lake. The park offers scenic views of nature at its finest. There are a variety of recreational activities, including fishing, camping, picnicking, and more. There is a pool on the property.
Nature lovers choose the campgrounds at Bill Frederick Park because the accommodations are modern and family friendly. Wi-Fi is available in the campgrounds as well as laundry facilities and outhouses. The park is located only minutes from all of the Orlando attractions making it a popular destination for large and small groups, families and visitors to the region seeking an alternative to traditional hotel lodging.
It is fast and easy to book a reservation at Bill Fredrick Park. You can reserve a spot in the campgrounds on the park's website. Everything you need to know, including your reservation confirmation and fee schedule, is viewable and printable online.
Moss Park
30 minutes from Orlando
direction: South/East
Moss Park's 1,551 acres of beauty are just 15 miles southeast of downtown Orlando while 54 spots for tent and RV camping are offered here for those who want to stay overnight. The park is also situated between Lake Hart and Lake Mary Jane, which provide plenty of boating and other water-related activities in addition to the park's dry-land hiking and biking opportunities.
The cost to take advantage of one of those spots ranges from $3 to $23, depending on the type of accommodations and if the renter is an Orange County resident. Each of its campsites offers electric, water, grills, picnic tables and fire rings amidst the park's tall pine trees.
For those just staying here for a day, take into account that it opens at 8 a.m. throughout the year and closes at 8 p.m. during the summer months and at 6 p.m. in the winter. The cost to enter is $1 for those walking or bicycling in and between $3-$5 for those taking their vehicle onto the grounds.
Amongst this park's features that is a favorite for many is its easy access to incredible wildlife, such as deer and raccoons. With that said, note that you cannot bring your own animals – i.e. pets.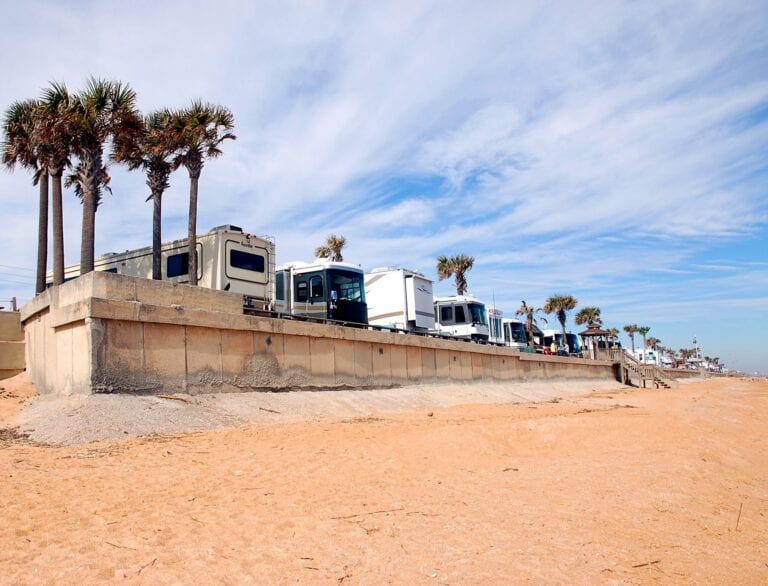 Tosohatchee Wildlife Management Area
30 minutes from Orlando

direction: EAST
Located near Christmas, Florida, and just off of the St. John's river, Tosohatchee is a great trail for wilderness explorers. Featuring winding creeks as well as expansive trails, perfect for horseback riding, biking, and hiking, one feels as though they could lose themselves in the park.
Visitors won't lose themselves, of course, as the park's trails are clearly and safely marked. Visitors can feel free to relax in a hammock or one of the park's many open vistas, perfect for any outdoor activities they may find themselves engaged in.
Featuring over a whopping 60 miles of trails, this park is for the serious trekker. This is also a great spot for fishing, as the park boasts a wide selection of natural Floridian wildlife.
Those most interested in trails and getting up and moving will likely enjoy Tosohatchee most of all, as the area's impressive trails are a major point of pride for the park.
Lake Louisa State Park
30 minutes from Orlando

direction: WEST
Known as one of central Florida's "natural theme parks", visitors to Lake Louisa will have as much fun as they allow themselves to. Holding three major lakes, the area utilizes biodiversity to its advantage.
Lakes Louisa, Hammond, and Dixie allow for paddleboarding, kayaking, and canoeing. Bordering the critical conservation effort Green Swamp Area, as well as Lake Wales Ridge, Lake Louisa is a perfect and safe intersection of some of the most interesting wildlife species seen in Florida.
Home to animals such as the ever-present osprey, bald eagles, tortoises, bobcats, deer, and more, visitors will likely be amazed at the company they keep in this park.
Lake Louisa is also a must-visit for flora and fauna enthusiasts. Home to 11 natural plant communities, the wide variety of wildlife that works to support these creatures is truly astounding.
The park features seven miles of paved roads as well as 20 miles of unpaved roads, perfect for hiking and biking.
Little Big Econ State Forest
35 minutes from Orlando
direction: EAST
Established in 1994 by the Florida Legislature, this state forest is only 25 miles from Orlando and includes 10,279 acres of unique wilderness. At one time, the forest was home to turpentine distilleries, row crops, and cattle ranching.
The forest is now protected as a state landmark and designed to restore indigenous environments and protect archaeological and historical sites.
Trail systems are preserved for hikers to travel through towering forests and soggy marshes. You hike for 10 miles along the Econlockhatchee River, and the trail drops you into different ecosystems. The trails are designed to be multi-use. Keep your eyes open for alligators, fox, squirrels, bald eagles, sandhill cranes, turkeys, wood storks, and roseate spoonbills.
Hunting is allowed in the Culpepper and Kilbee areas. If you are hiking or paddling through the forest, you must wear bright orange during the hunting season.
The Econlockhatchee River flows 17 miles through the forest and catches the St. John River at the park's southern end. The forest and rivers are important sources for wetlands and ecosystems in the Econlockhatchee and St. Johns Rivers flood plains.
Blue Spring State Park near Orlando
40 minutes from Orlando
direction: NORTH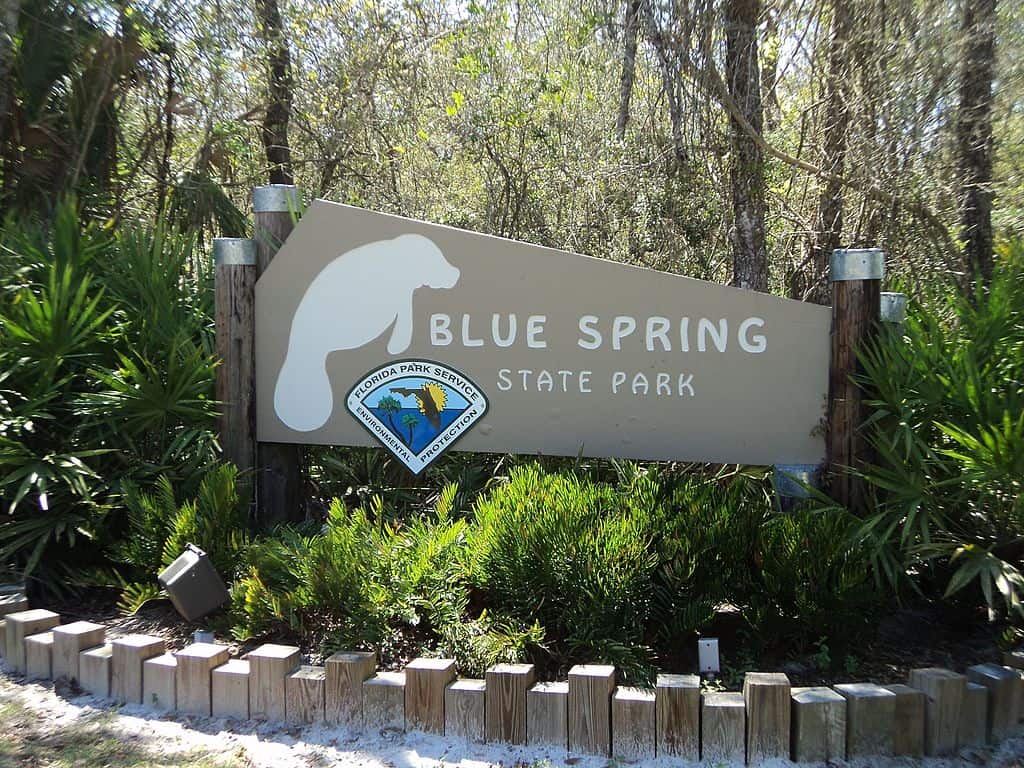 Home to some of the most relaxing and luxurious waters in central Florida, Blue Spring State Park is truly a must-visit.
Nestled along the St. Johns River, these temperate waters are enjoyed by more than their human visitors and are home to an impressive annual manatee festival.
Thanks to the conservation efforts of local researchers, Blue Spring State Park has been turned into a haven for these magnificent aquatic creatures. Home to 14 manatees in 1970, the area's conservation efforts boosted that number to over 485 manatees in 2018.
Because of these efforts, the waters are closed to activities from mid-November to the beginning of March. However, a manatee festival is held at the park every January and is definitely worth a visit.
Otherwise, visitors can enjoy birdwatching, hiking the park's impressive trails, canoeing, kayaking, and more. The area truly showcases central Florida's astoundingly beautiful array of wildlife like no other park.
Hontoon Island
50 minutes from Orlando

direction: NORTH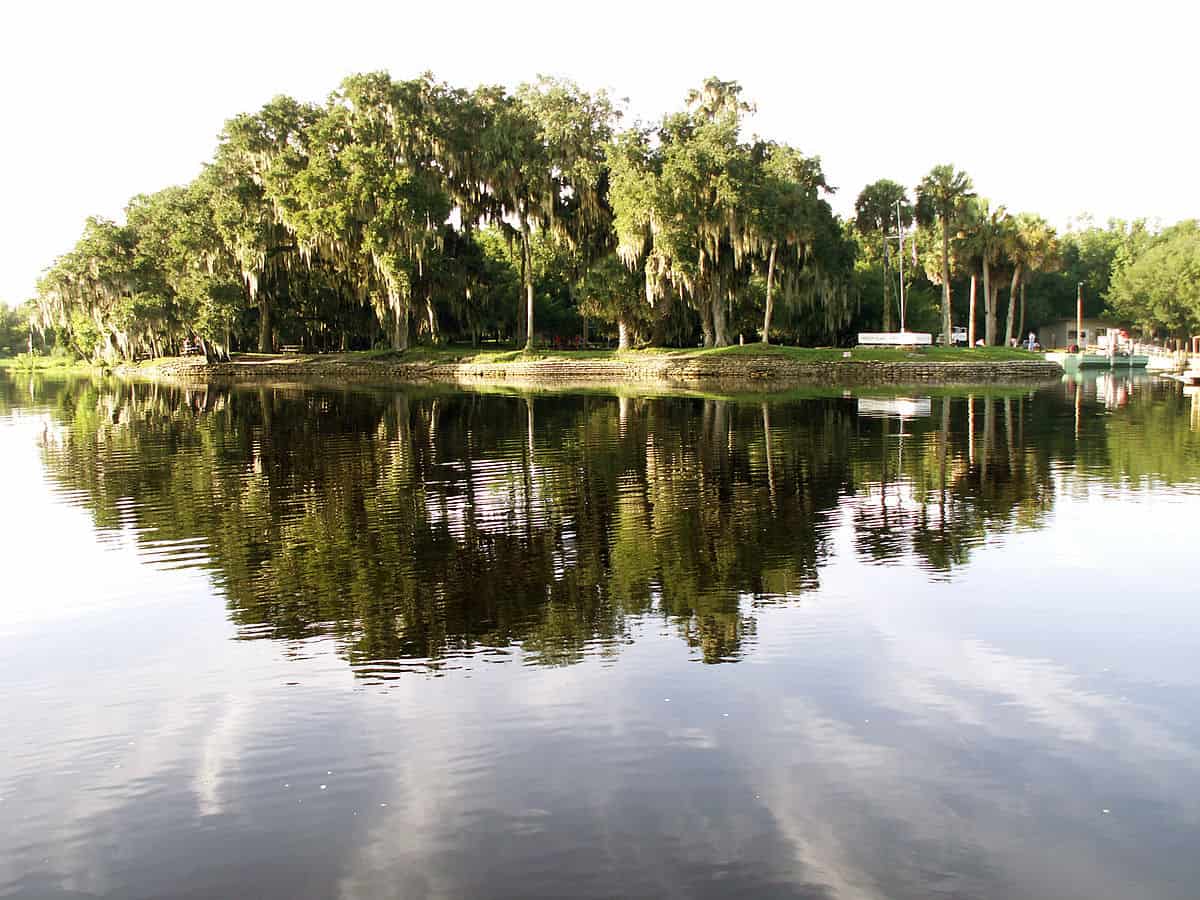 Hontoon Island stands out from many of the parks on this list for one reason; it is truly an island. Because of this, the park is only accessible to those traveling by water. Visitors must take either a private boat or the park's ferry to the island, where they can enjoy a truly secluded stay away from the city.
Leaning into the historical significance of the land, visitors can even opt for the truly rustic experience of renting a bathroom-less cabin or simply pitching a tent.
Those less interested in roughing it can simply soak in the island's solitude and learn about the island's historical significance in their visitor's center. Visitors may boat, canoe, fish, grill, and more.
With the ferry operating nearly up until sunset and overnight boat rentals available, this is a great place to escape to after a full day's worth of exploring.
Robert P. Murkshe Memorial Park
60 minutes from Orlando
direction: EAST
A beautiful state park in Cocoa Beach, Florida is the Robert P. Murkshe Memorial Park. The park is conveniently located near Orlando, Florida, and the amenities at the park are impressive. There are playgrounds, beaches, kayaking tours, walking trails, and campgrounds.
Robert P. Murkshe Memorial Park provides many amenities throughout the campgrounds. There are showers and toilets, laundry rooms, Wi-Fi connections, and a large outdoor community area. The park is very large and boasts 2.5 natural acres of outdoor beauty. Robert P. Murkshe Memorial Park lies along the banks of the Atlantic Ocean.
Cocoa Beach, rated as one of the best Florida's beaches, is a wonderful setting for this enclave of natural beauty. It's a very short drive to all of the tourist attractions in Orlando and its surroundings. The campgrounds within Robert P. Murkshe Memorial Park are open year-round.
North Peninsula State Park
60 minutes from Orlando
direction: EAST
There is something for everyone at this glorious beach state park near Orlando. People enjoy a day full of awe-inspiring activities, and it is also the perfect setting for a luxurious day of relaxing and relating to nature. Early risers can spend the morning crabbing and fishing. Others enjoy swimming and surfing the waves in the majestic Atlantic Ocean.
Camping is another popular sport at North Peninsula State Park. The campgrounds offer nearly all of the comforts of home.
There are showers and flush toilets as well as sinks and mirrors in the washrooms. The laundry rooms are clean and well-kept. Campers enjoy a full range of essential services for every member of the group.
An array of Floridian wildlife, such as turtles and birds, live amidst the serene setting of the park. There are beautiful winding trails for walking, hiking and bicycling for all experience levels. The state park is located in Ormond Beach, Florida.
De Leon Springs State Park
1 hour from Orlando

direction: NORTH
Known as Acuera, or Healing Waters, to the Timucuan Indians, visitors to this area will quickly learn why the spot has earned its name.
Featuring beautiful natural springs that are shaded over by one of Florida's crowning jewels, an ancient cypress tree, these springs truly feel like they should exist a world away.
A piece of history has been preserved on the grounds in the form of the Old Spanish Sugar Mill Restaurant utilized during the Civil War. This spot now offers visitors a short refuge from the Florida heat in the form of their DIY pancake griddles built into each table.
Visitors can relax on a 50-minute boat ride which offers them the opportunity to spot some of Florida's most impressive wildlife. Alligators, manatees, and eagles all call De Leon Springs home and might just pop up when you least expect them.
Lake Griffin State Park
1 hour from Orlando

direction: NORTHWEST
Lake Griffin is one of the most pleasantly scenic state parks near Orlando. Visitors will first be greeted by one of Florida's largest and most impressive live oak trees stood near the entrance, dating back nearly 400 years.
Once visitors have snapped a few pictures of the impressive tree and somehow managed to slightly get over the tree's grandeur, the park shows itself to be one of the best areas for spending the day outdoors and active.
Visitors can ride down the much less ominous than its name Dead River until they get to Lake Griffin itself. There, visitors are free to paddle to their heart's content with a canoe or kayak rental.
Those more hesitant about paddling themselves can get the same experience by hopping onto a guided canoe and kayak tour or even a guided pontoon boat tour. This is really a fantastic park to simply luxuriate in. With canopied trees and a kids' fishing class, this really a great place for the entire family to forget some of their stresses and enjoy all Florida has to offer.
Colt Creek State Park
1 hour 10 minutes
direction: SOUTHWEST
Colt Creek State Park offers more than 5,000 acres of native Central Florida habitat, a place to discover natural communities and wildlife within less than an hour and a half of drive from Orlando.
You can enjoy more than 15 miles of trails suitable for hikers, cyclists, as well as horseback riders. Meader through the pine flat woods and spot bald eagles, white-tailed deer, American alligators, otters, and a plethora of birds and butterflies. Endangered species include gopher tortoise and Sherman's fox squirrel.
The park also provides various camping options. From primitive camping to equestrian campground and group campground. Pavilions can be reserved for special occasions, such as birthday parties, weddings, and other festivities.
Colt Creek State Park is definitely a spot that shouldn't be missed if you're around Orlando.
Silver Springs State Park
1 hour 25 minutes
direction: NORTHWEST
Silver Springs State Park is ideal for aquatic nature enthusiasts. Offering guided tours of the park's waters all from the comfort of the park's famous glass-bottom boats, visitors are given a sneak peek into an amazing underwater world.
The park's rangers offer visitors their indispensable knowledge and firsthand, custom tour experience they can get nowhere else.
Featuring some of the best features of state parks near Orlando, beautiful gardens, and historic sites, the park does its best to remind visitors of its role in history as a steamship port.
Avid kayakers will also likely enjoy the experience Silver Springs has to offer them as the forest wilderness surrounding the water can only be described as primeval.
With accessible campgrounds mixed into the fold of this natural getaway, visitors will likely find themselves forgetting they are so near to modern civilization. Enjoy the breathtaking wildlife and luxuriate in the park's unique offerings.
Highlands Hammock State Park – Best Hiking Trails
1 hour 30 minutes from Orlando

direction: SOUTH
The parks of central Florida are unique in that they all bring something impressive yet diverse to the table. With each park being magnificent in its own way, Highlands Hammock is no exception.
This park retains the honor of boasting more rare and endemic species of wildlife than any other single Florida State Park. Having preserved Florida's wildlife in a way that still makes the area safe to visitors, the park has retained the qualities that made it impressive hundreds of years ago.
Visitors walking the trails of Highlands Hammock just might be able to spot panthers and black bears passing peacefully beneath ancient and preserved hydric hammock oaks.
The park also preserves some of Florida's more common but still impressive deer and alligators, as well as a wide array of avian wonders.
Featuring nine trails, as well as an elevated boardwalk that passes through a truly Floridian natural cypress swamp, this park truly oozes the Floridian experience thanks to its diverse natural wonders.
Lake Kissimmee State Park
1 hour 30 minutes from Orlando
direction: South
During the pandemic of 2020, Lake Kissimmee State Park is open, but Cow Camp, popular tourist activity, is closed. The marina Cantina is open, and boat/kayak launching is available.
Enjoy boating, canoeing, and fishing the in lakes of the park and hike over 13 miles of trails to study the plant and animal life. There are six miles of trails open to horse riders, and a large picnic area is available.
The park has some of the most spectacular camping in Florida with full-facility campsites and a primitive camping facility. Camping is quiet in Lake Kissimmee State Park, but you will hear airboats traveling in the distance as tourists look for alligators and other unique wildlife.
The park is located just off State Road 50, only 15 miles east of Lake Wales and a 90-minute drive from Orlando. Don't miss Lake Kissimmee State Park's regal oak trees and sights of native wildlife from alligators to eagles, and visit where pioneers ranched long-horned cracker cows.
There are three lakes in the park – Lake Kissimmee, Lake Rosalie, and Tiger Lake
Rock Springs Run State Reserve
40 minute drive from Orlando

direction: NORTH
This state park is home to a variety of wildlife including scrub jays, cranes, gopher tortoises, indigo moths and black bears that you can observe with binoculars.
Biking, hiking and horseback riding are also available on the 17-mile trail system. The whole family can enjoy guided horseback rides and horse rentals.
Geocaching, hiking, mountain biking, and canoeing are just a few of the other activities available here. You are welcome to bring your pets to this park, but they must be kept on a leash at all times.
Rock Springs is open from 8 a.m. to sunset, so make sure to schedule your activities properly. You can stay overnight at one of the campgrounds to spend numerous days outdoors.
Remember that swimming and access to the Wekiva River are not allowed at Rock Springs Run State Reserve.
The park is also available for hunting on a number of weekends from September through January. The the park will be open but in order to protect guests, some trails will be closed.
Sebastian Inlet State Park
1 hour 40 minutes from Orlando

direction: SOUTHEAST
Beach lovers staying in Orlando, alert! You don't have to travel far to reach Sebastian Inlet State Park, a true surfers' paradise. Ride the 'First Peak' and 'Monster Hole,' or just stay at the shore, collect shells, swim, and sunbathe.
Sebastian Inlet State Park is also known for its fishing and wildlife watching opportunities. The waters there are full of mackerel, snook, and barracuda. And if you're lucky, you might spot sea turtles, dolphins, manatees, and other species.
History enthusiasts will appreciate the McLarty Treasure Museum that highlights the 1715 Spanish treasure fleet and the Sebastian Fishing Museum tracking the history of the area's fishing industry.
There are definitely loads to do. And if you wanna stay for a night or two, both RV and tent camping is available at Sebastian Inlet State Park.
Rainbow Springs State Park
1 hour 40 minutes from Orlando

direction: NORTHWEST
The aptly named Rainbow Springs State Park is a jewel amongst these already impressive parks. So named thanks to its gorgeously colored features, visitors will likely be stunned by the impressive and vivid beauty of this park.
Featuring sapphire-blue waters, ornamental gardens, and man-made waterfalls, as well as sloping hills that one can rarely find in Florida at large, this park is truly breathtaking. Unlike any other park in Florida, the beauty offered by Rainbow Springs goes a long way in showcasing the diversity of Florida's beautiful wildlife to visitors.
When visitors are done luxuriating in the park's springs, they are free to walk through the park's mossy hammocks and lush plant life.
The historical home to a mining operation and former privately owned tourist attraction, Rainbow Springs has a unique and storied history worthy of preserving.
Visitors are able to rent canoes or kayaks, while the more calm and relaxing tube rentals give visitors the full lazy river experience. Snorkeling, trail hiking, and more are all available and offer a glimpse into some impressive wildlife.
Weeki Wachee Springs State Park
Are your children into mermaids? If that's the case, Weeki Wachee Springs State Park could be a dream come true.
Your children will have the opportunity to participate in activities such as paddleboarding, swimming, snorkeling, and, of course, meeting their team of gorgeous mermaids!
Children will like their informative exhibit, which provides an instructive look at Florida's wildlife, including alligators and snakes.
After a day of exciting activities, you may unwind in one of their picnic spots or stop by their concessions for a dinner.
This romantic park is ideal for birthday celebrations. It can also be used to hold family gatherings and even weddings!